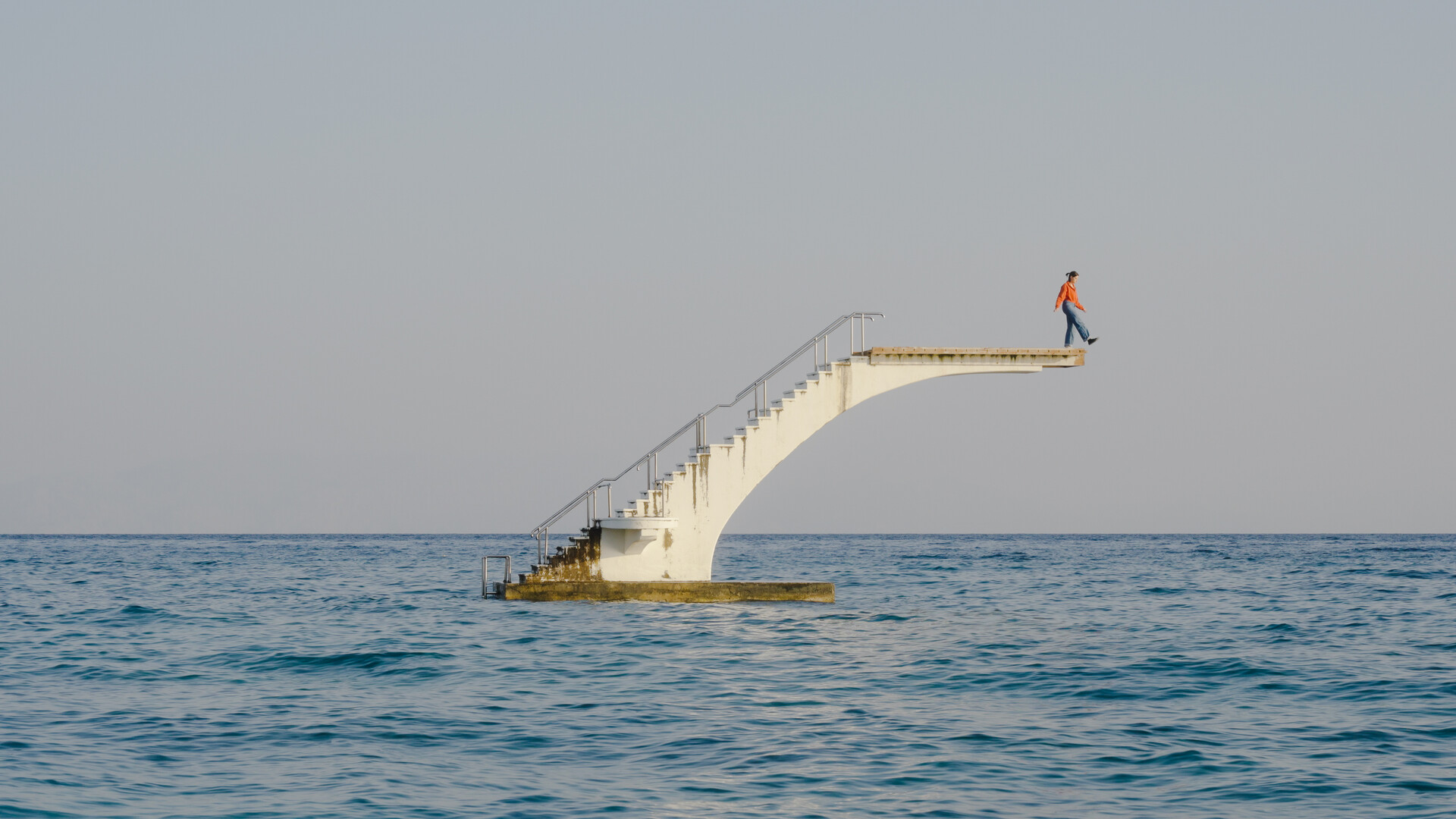 cinema
Greek Kino Ludens / Silent Movies x Coated Spirits
Program:
Friday 13 October 2023 | 20:00
Info / Ticket Reservations:
No reservations. There will be a first-come, first-served basis for admission.
About
The 6th BCK Film Symposium will take place from 13 to 22 October 2023 and will address the theme of Kino Ludens, a paraphrase of Johan Huizinga's book "Homo Ludens", which examined for the first time the vital benefits of play in culture and society. The opening night of the festival takes place at KET on Friday 13 October.
Schedule:
1st Part:
Greek Kino Ludens | 20:00 – 22:00
A cinematic experience celebrating the vibrant world of Greek contemporary short films, that explore the
multifaceted nature of play in Greek culture and society. From the playful interplay of emotions to the ingenious creativity woven through storytelling, this collection showcases the boundless possibilities of expression and interpretation. As we embark on this cinematic journey, we invite you to embrace the diverse narratives, the clever twists, and the delightful moments of discovery that the theme of "play" unfolds before us.
Pink Mountain
Thomas Kunstler | Greece | Animation | 2022 | 8'25"
What can a humble florist in love do to win the heart of a Pasha's bride? An ancient Ottoman fairy tale tells the story of a forbidden love, made of patience, silence and the help of a heron.
The Rise of the Caryatids
Stephie Theodora | Greece | Fiction | 2022 | 4′
After summoning the stone statues of the caryatids from the Acropolis, Joanna has to help them reunite with their lost sister to help save the world.
Iro /he.roː/
Alexios Koukias-Pantelis | Greece | Fiction | 2020 | 14'45''
Iro, an 8 year old girl, is ready to take off on a short road trip with her mom and a superhero towards Lake Stymphalia. A car malfunction and a bus drivers strike will make their plans difficult but with the help of the superhero they will hitchhike their way towards their destination.
The Beast Without
Ilektra Poirazoglou | Greece | Mockumentary | 2020 | 17′
A short mockumentary about a pink furry monster!
Comet 2060 Chiron
Yorgos Kakakios | Greece | Fiction | 2023 | 19′
A young girl attends a neglected movie theater with her group of friends. After a break she takes to the theater toilets, she realizes she cannot find the way back to the screening room. A disoriented adventure begins, full of liminal spaces and conversations with strange people.
Papaveri & Papere
Christina-Kalliroi Garbi | Greece | Fiction | 2022 | 20′
Katerina insists on going into the sea although it is forbidden. As she spends all of her money in fines she is forced to ask help from her mother, putting to the test their relationship.
Nothing Holier Than A Dolphin
Isabella Margara | Greece | Fiction | 2022 | 17′
The two fishermen find a dolphin accidentally caught in their nets. The dolphin on its turn finds a fisherman drowning in the water and tries to save him. In this small Mediterranean village, an ancient myth unexpectedly comes to life.
www.balkan-can-kino.com/en/kino_event/ellinikos-paizon-kinimatografos
2nd Part:
Silent Movies x Coated Spirits | 22:30 – 23:59
Immerse yourself in a unique cinematic journey featuring a curated selection of contemporary silent films,
with a live performance of sonic landscapes and textual excerpts. The synergy between the silent visuals and the pulsating rhythms of experimental music will transport you to a realm where emotions resonate with and without words, creating an unforgettable sensory experience that blends the analog with the digital.
Coated Spirits is a collective summoned under the [hauntological] influence of text-image-sound. It was co-founded by Yiannis I. Andronikidis and Evangelos Gkountonis in 2022, with the aim to explore the 'hauntological affect' of sound in film-making — its "sharp relief and shadowy manifestations" in audio~video~archival channels. The collective has been rehearsing the previous through a series of 'sound autobiographies' in Video Club (2022–), a radio program hosted at fade.radio.

Participating Films: TRANSMISSION by Shan Leigh Pomeroy, Unspoken by Milica Denkovic, A fiction right after you wake up by Takahiro Ueno, Fragile Works by Georgia Maria Papoutsi, Negative / Positive Film by Federica Foglia, Sunshine Cake by Kristijonas Dirsė, Another Birth by Rose Ansari, My Coloring Book by Sara Jekely, Burnt Fox by Jaron Kuehmstedt, Kwan Lok Tung, Tse Hiu Yin, Wang Shuxin, Gatita Acústica by John Coulter, This is not a GIF by Jules Ronfard, Intermission by Réka Bucsi, Chamber of Shadows by Seyoung Ok, Lil Sherbet by Xinhe Zhao, MOVE by Bernardo Alevato, Taianne Oliveira.
www.balkan-can-kino.com/kino_event/vovos-kinimatografos-x-coated-spirits