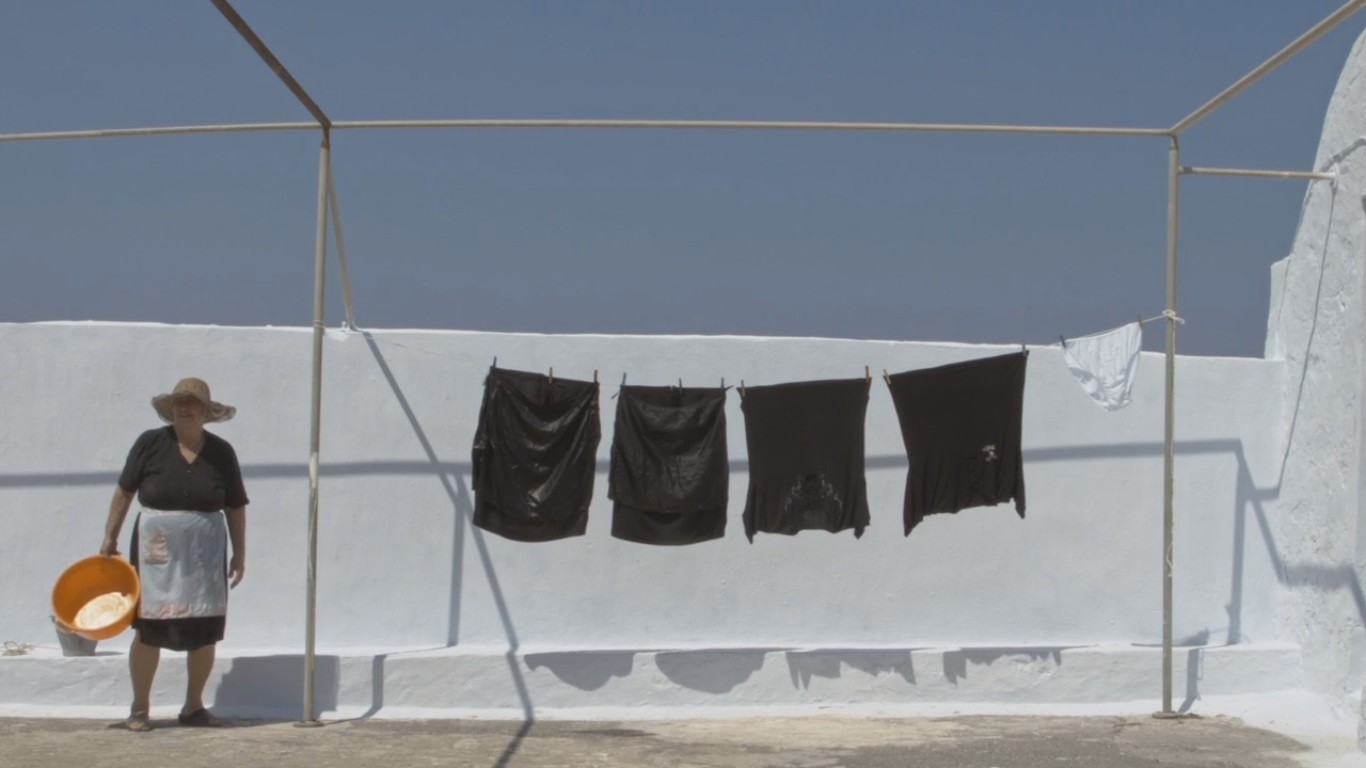 cinema
"Across her body"
Program:
Saturday 25 November 2023 | 20:00
Info / Ticket Reservations:
About
Every year, on July 31, Mrs. Irene and the last remaining "fifteeners" return to the Monastery of the Accession, on the south end of Therasia, the little known sister island of cosmopolitan Santorini. They spend the next two weeks living in the cells of the obsolete Monastery, honoring their life-time vow to the Virgin and continuing the tradition of "Fifteen". The film questions issues of faith, identity and gender by correlating three female bodies: the deserted body of the once upon a time fertile Therasia, the sacred body of the Virgin Mary and the aging, human body of the "fifteeners".
The screening will be followed by a discussion with the director Zacharias Mavroeidis and the poet and researcher Marios Hatziprokopiou on the treatment of ethnography from a queer perspective.
On the day of the screening, the venue will host an artwork by Zoe Mantas, photographer of the film, entitled "The Martyrdom of Saint Pleasure".
* The film is shown in Greek with English subtitles.
"Across her body" (2018, documentary, Greece, 84')
Direction & script: Zacharias Mavroeidis
Director of Photography: Zoe Manda
Editing: Smaro Papaevangelou
Production: Zacharias Mavroeidis, Vicky Micha, Boo productions, ΕΡΤ Α.Ε., Momento Films
more info: www.facebook.com/stosomatis