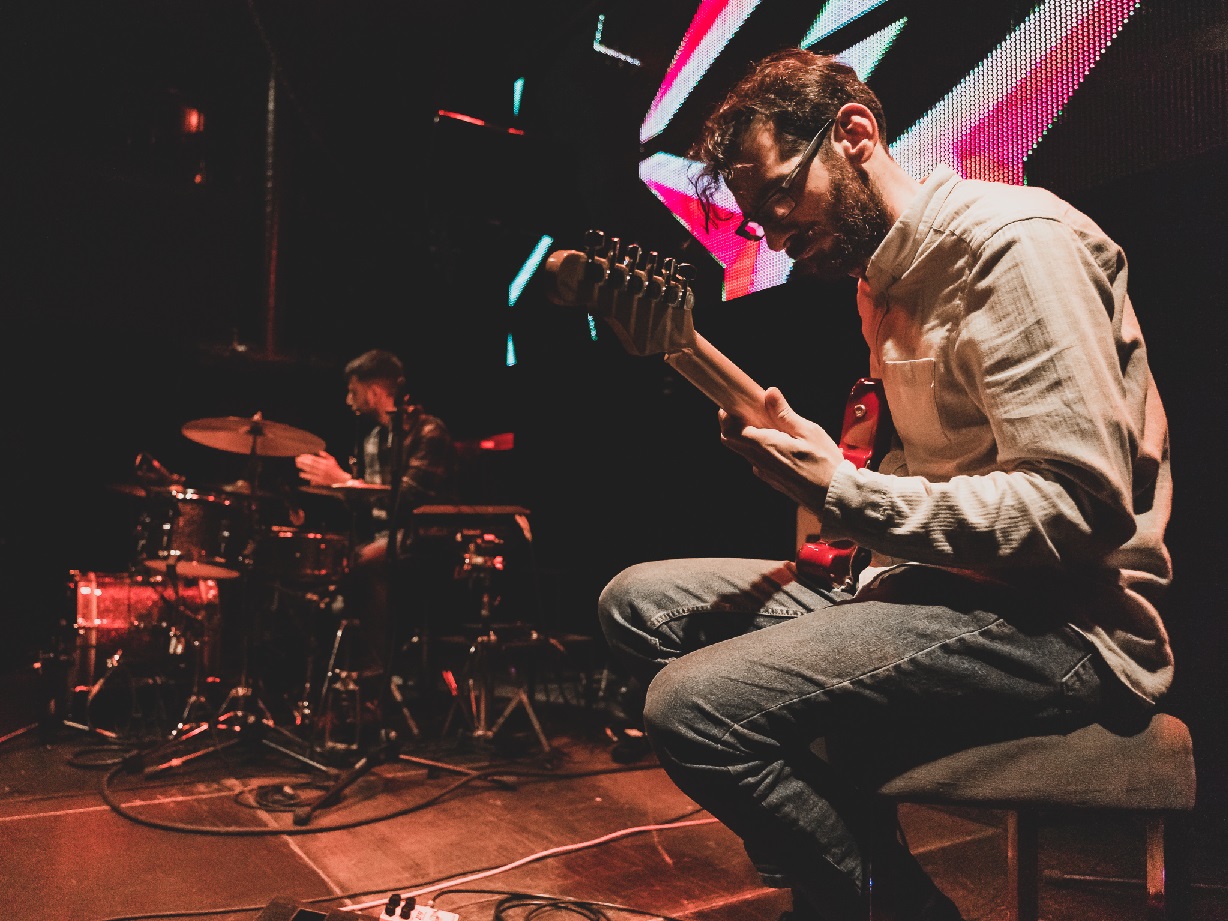 music
Alex Dante Duet
Program:
Sunday, February 27th | 21:00
Info / Ticket Reservations:
limited seats/reservations required:
viva.gr
& ☏ 213 00 40 496
About
Guitarist Alexandros Dandoulakis (Alex Dante) and drummer Manolis Giannikios meet at KET to experiment on the fundamental music of Sergei Rachmaninoff. Piano pieces that are transformed and redefined for electric guitar and drums. The mix of physical and electronic drumming with guitar effects acts as a bridge between classical and modern musical styles, while raising the question of the existence of musical styles. The album Alex Dante Duet plays S. Rachmaninoff is released by Liberta Music on vinyl and digital formats.
Alexandros Dandoulakis (Alex Dante) was born and raised in Heraklion, Crete. He studied at the Department of Applied Mathematics and Natural Sciences at the National University of Athens and music at the Conservatory of Music Practice. He graduated from the West London University (London College of Music) with a Licentiate of Teacher's Diploma. He has collaborated and coexisted with many Greek artists as well as with important musicians from abroad such as Bill Frisell, Monophonics, Alan Zavod (Frank Zappa & the Mothers), Soul Jazz Orchestra, Thievery Corporation, Radio Moscow etc. His personal works range in many musical styles, but he was won over by the solo approach to electric guitar.
Manolis Giannikios is a drummer from Athens. A permanent member of Whereswilder, a session musician and a drum instructor, he actively participates in the local music scene with important collaborations and participation in the biggest festivals and live shows of the country such as Rockwave, Eject, Release Athens, Jazz Festival of Technopolis, Summer Nostos Festival (SNFCC).
Alex Dante duet links:
alexdante.bandcamp.com/releases
open.spotify.com/album/1pekPQUGBXwY3uz6PkiyDO