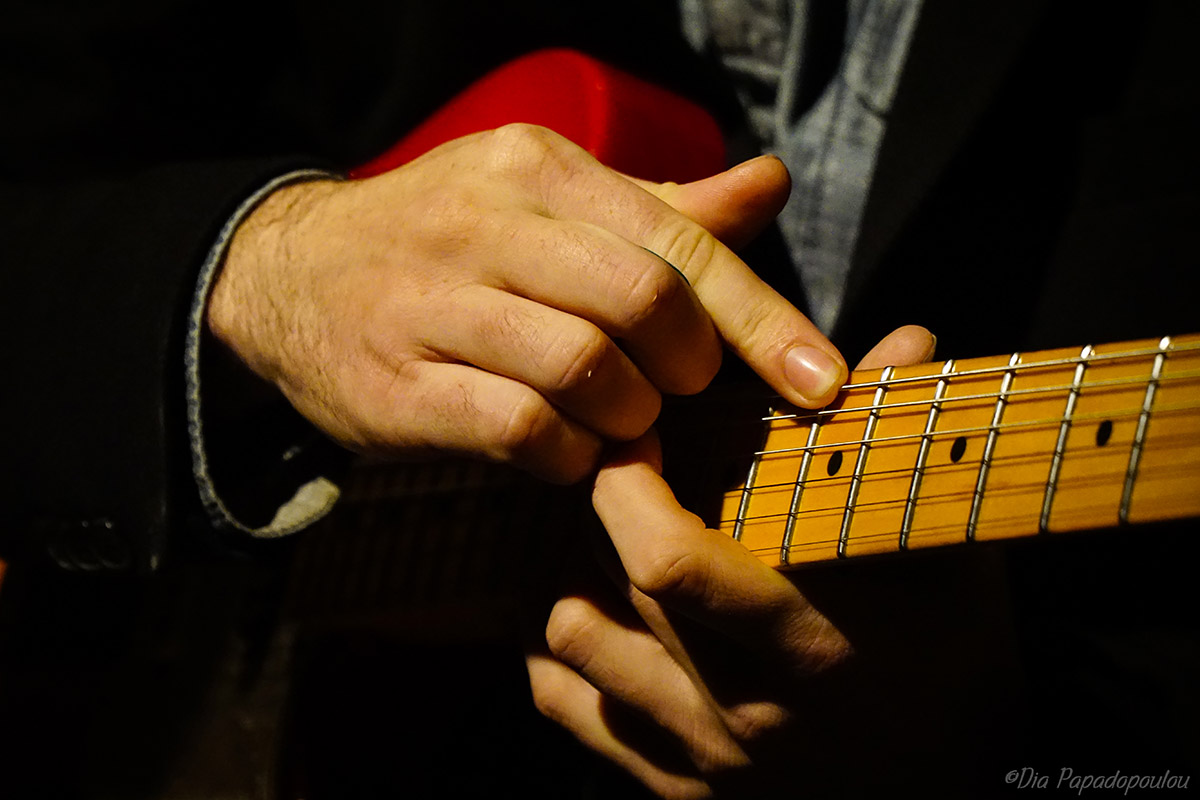 music
Alex Dante/Manolis Yiannikios Duet play S. Rachmaninoff
Program:
Thursday 31/10, 21:00
About
Guitarist Alexandros Dandoulakis (Alex Dante) and drummer Manolis Giannikios meet to experiment on the music of Sergei Rachmaninoff. Piano pieces transformed and redefined for electric guitar and drums. The mixing of physical and electronic drumming with the guitar effects act as a bridge between the classic and the modern musical style, while raising the question of whether or not different musical styles actually exist.
Alexandros Dandoulakis
He was born and raised in Heraklion, Crete. He studied at the Department of Applied Mathematics and Natural Sciences at NTUA. He also studied music at the Musical Praxis Conservatory. He graduated from West London University (London College of Music) with a Licentiate of Teacher's Diploma. He has collaborated with many greek and foreign musicians.
Manolis Giannikios
Manolis Giannikios is a drummer from Athens. A permanent member of Whereswilder, session musician and drum instructor. He is an active member of the local music scene.
More info:
wwww.alexdante.bandcamp.com/releases
www.facebook.com/maltdante/
www.open.spotify.com/search/results/alex%20dante%20nocturnes
www.youtube.com/channel/UCZLd7GyfHcKJxEZJhGpwnaw?view_as=subscriber