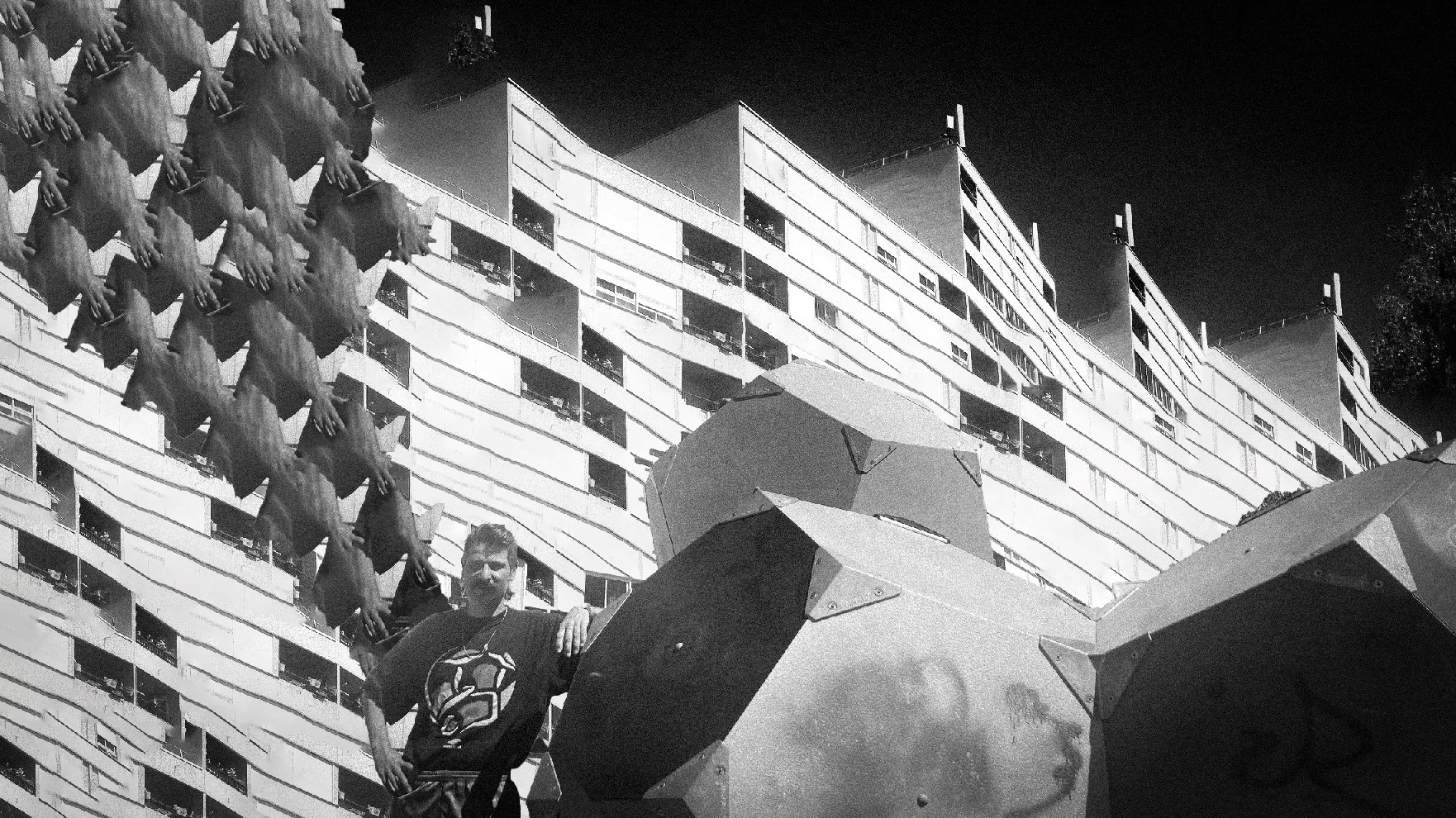 music
Orila presents: Black Zone Myth Chant (FR) / Eiger Drums Propaganda (FR) / Nicky Kokkoli (GR)
Program:
Wednesday 17 May 2023 | 21:00
Info / Ticket Reservations:
reservations required:
viva.gr
& ☏ 213 00 40 496
About
Athenian label Orila presents at ΚΕΤ experimental artist BZMC as part of his mini Greek tour joined by French psychedelic kraut folk composer Eiger Drums Propaganda and local improviser Nicky Kokkoli in a solo sax and electronics live set. Bass frequencies, percussive melodies and wind chimes in an Athens DIY unveiling.
Maxime Primault is a French musician, born in 1983. He has generated many projects over the years, including Black Zone Myth Chant (or BZMC), originally described as « Sun Ra meets Dj Screw ». Experimenting with music since his late teenage years, Maxime's international career really took off under the alias High Wolf, in 2008, born together with his Winged Sun records DIY label. Pretty soon High Wolf started performing all over the world: Europe, USA, Australia, Japan, China etc. Maxime kept inventing new musical identities with side projects. Black Zone Myth Chant became one of them. Built from an alloy of Hip Hop beats and experimental sounds, this vessel allowed the artist to venture into different and darker territories. After several releases and live sets, the original BZMC sound slightly shifted shape, to turn into a singular synthesis of electronic experimentations, syncopated grooves, dubby basslines, hypnotic vocals and industrial sounds. In April 2019, the wide aesthetic range of the project was on full-display with the release of the spiritual ambient LP entitled "Voyage Sacrifice", on the highly regarded Shelter Press label. BZMC is back in 2022 with the IN D EV IL EP, coming out as a 12' vinyl EP on Winged Sun's new division, WS-PRO, using new tools, improved production techniques, and focusing on a bass music aesthetic.
www.blackzonemythchant.bandcamp.com
Eiger Drums Propaganda is an electronic music project led by Louis Ebola, half of The Pilotwings. Formed in collaboration with various musicians, the collective has made a Triptych of 3 albums on Macadam Mambo. Those three opus lead to a psychedelic and progressive ascension melting krautrock, tribal rituals and dark experiments. This development led Louis Ebola towards the creation of a solo live set. Throughout the show, Eiger will present original compositions, performing with his electronic gear, wind instruments and acoustic percussions for the first time in Athens!
www.macadammambo.bandcamp.com/album/mmlpxx101-eiger-drums-propaganda-lll
Nicky Kokkoli was born in 1996 in Athens and she is an active member of the Greek Jazz & Free improvisational music scene, currently working on solo projects as well as participating in various music ensembles. Nicky has traveled to Europe performing gigs in stages such as Fylkingen – Stockholm, Cafe OTO – London and has collaborated with the likes of: London Improvisers Orchestra, Sofia Jernberg, Maggie Nicols, Lisa Ullén, Christer Bothén, Martin Küchen, Bram De Looze, Sharif Sehnaoui and others. She is a member of the Swedish-Greek band "Ahanes" which recently released their first album titled "Petrichor" published by the legendary label "Clean Feed" and for the past years has meticulously studied the music of the Middle East as well as the Greek traditional music, her purpose being create a personal musical style based on all the musical influences she has and of course on the current political and social surroundings. Currently in the process of releasing her first album with her sextet, Nicky is working in parallel on her solo project for saxophone and electronics.
www.nickykokkoli.wixsite.com/website
Lighting designer: Nysos Vasilopoulos / www.instagram.com/nysosv