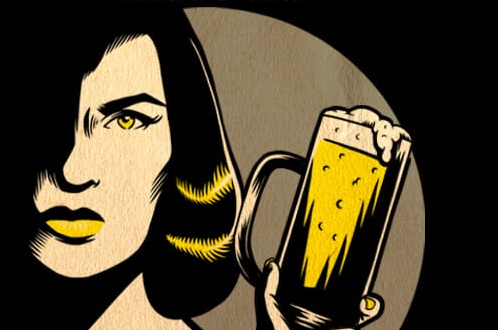 festival
Detective Fiction Nights 2023! (crimes n' beer)
Program:
Friday/Saturday/Sunday, 1, 2 & 3 December 2023 | 19:00 - 22:00
Info / Ticket Reservations:
About
The Detective Fiction Nights! (crimes n' beer), organized by the Hellenic Detective Literature Writers Club (ELSAL) and the red n' noir book cafe, return for a second year on Friday 1, Saturday 2 and Sunday 3 December at KET.
This year's events attempt to shed light on two aspects of detective narrative (crime fiction-journalism and depictions of gender violence) in all its versions (literature, film, television).
Schedule:
Friday 1 December
Journalism and crime literature | From the 19th to the 21st century
19.00: Fact is often the best fiction | Journalism / Documentary Literature / Detective Literature
Speakers:
Kostas Kavanozis – writer, postdoctoral researcher in Creative Writing
Mary Margariti – Researcher, writer, member of ELSAL
Yannis Ragos – Journalist, writer, member of ELSAL
20:00: Journalism and detective literature in the Greek interwar period | The cases of Thomopoulos, Marakis, Pikros
Speakers:
Vassilis Danellis – writer, member of ELSAL
Tasos Theofilou – writer, member of ELSAL
Filippos Filippou – writer, member of ELSAL
21:00: Organised crime, investigative journalism, police prose and detective series
Speakers:
Andreas Apostolidis – director, translator, writer, member of ELSAL
Kostas Kiriakopoulos – journalist, writer
Vaggelis Mpekas – screenwriter, writer, member of ELSAL
Saturday 2 December
Double Indemnity | ELSAL authors present books by ELSAL authors
19:00: Olga Georgiadou, coordinator of the Police Literature Reading Club of "Metaixmio" Publications, presents the book "Black Asphalt" (Bell, 2023) by Vicky Hasandra.
19:45: Tefkros Michaelides presents the book "Bloody Manuscript" by Andreas Lycos (Traylos Publications, 2023).
20:30: Andreas Apostolidis talks about the book by Dimitris Mamaloukas "Kill like Stephen King" (Cedar Publications, 2023). Dimitris Mamaloukas talks about Andreas Apostolidis' book "Romance" (Agra Publications, 2023).
21:15: The memory of Kostas Kalfopoulos (1956-2023) | On the occasion of his book "Everything that starts nice ends in murder" (Kastaniotis, 2023)
Speakers:
Fanis Dalezios – editor of "Polar" magazine
Yannis Baskozos – journalist, director of the e-magazine "The Reader"
Coordinated by Tefcros Michaelides – writer, member of ELSAL
The evening will close with a jazz concert by the band "Jazz Tree" (Konstantinos Stouraitis – guitar, Kimon Karoutzos – double bass, Giorgos Tiligadis – drums) with music from noir films.
Sunday 3 December
Morning event:
11:00: Detective stories workshop (for children from 6 years old)
Together with the children we create and illustrate a detective story, using the Magic Cards of Fairy Tales. We dramatize it as the story unravels, take notes and then illustrate it. The result will also be a booklet of the collective creation.
With Polytimi Machaira (visual artist – set designer) and Kostas Stoforos (writer – journalist).
Evening event:
"And God created woman" | Patriarchy, gender, violence and crime fiction, in collaboration with the network "Women Writers against Gender Violence and Femicide "Her Voice""
19:00: The trauma of violence and life afterwards
Screening of the short film "Frozen Water" (19′, Dir. Constantia Kontaxis), scripted by Elena Houssni, based on her novel of the same name.
Speakers:
Elena Houssni – writer, member of ELSAL
Kiki Petroulaki – Psychologist, President of the Board of the European Network against Violence
20:00: From reality to literature: The victimization of women
Speakers:
Erika Athanasiou – journalist, writer, member of ELSAL
Mary Margariti – researcher, writer, member of ELSAL
Elena Mpolonasi – lawyer, criminologist, writer
Coordinated by Konstantina Moschou – journalist, writer, member of ELSAL.
21:00: Gender stereotypes in 20th century crime literature
Speakers:
Hilda Papadimitriou – writer, translator
Katerina Papantoniou – lawyer, writer
Vicky Hassandra – screenwriter, writer, member of ELSAL
An updated thematic bookstore will operate at KET during the 3-day event.
After the end of the events, the evening closes at the bar with beers.
More info: www.facebook.com/events/909108040645544
* All the events take place in the greek language.