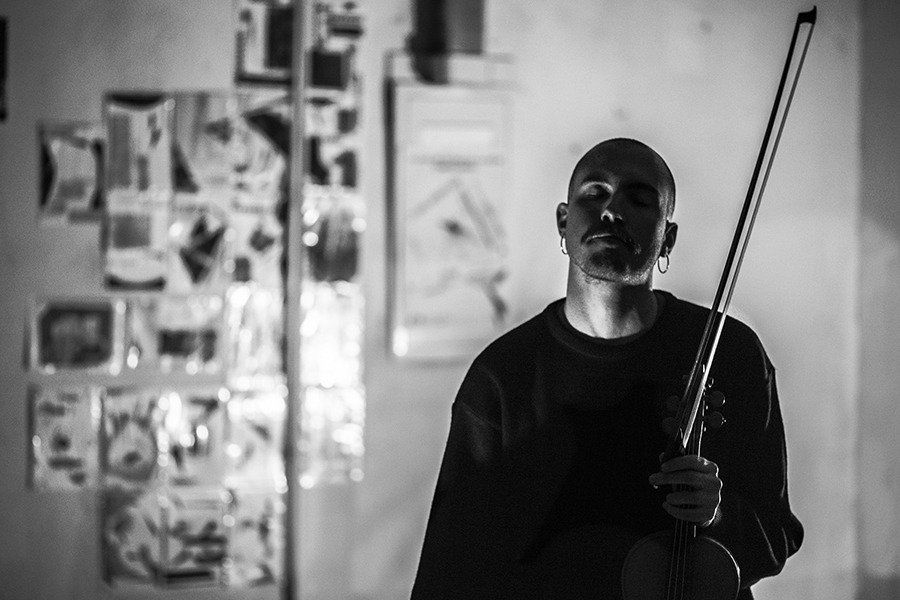 music
Dimos Vryzas solo
Program:
Monday 16 January 2023 | 21:00
Info / Ticket Reservations:
reservations required:
viva.gr
& ☏ 213 00 40 496
About
The violinist and improviser Dimos Vryzas in a solo free improvisation set. The concert is the improviser's second "stop" in a mini tour that will start in Thessaloniki on 12 January and will end on 24 January at Cafe OTO in London.
In recent years, Dimos Vryzas has been active in the European scene of free improvisation, collaborating/recording with important improvisers and performing concerts consistently in countries such as Switzerland, France, Germany, Belgium and Denmark among others.
He is a member of the drone improvisational trio "Life Only" (w/Fred Frith, Diego Aguirre), the duo Miracapillo/Vryzas(w/ Valeria Miracapillo), the duo Karbacher/Vryzas(w/Eva-Maria Karbacher) as well as the Greek trio "The Coal" (w/ Simos Riniotis and Yiannis Arapis).
With a unique approach that comes out of a comprehensive spectrum of influences, from classical and folk music to rock, noise and ambient music, he is interested in exploring the limits of his instrument, working with the contrasts of acoustic / electric sound and exploring new ways of expression within music.
Duration: 40'
Dimos Vryzas: Violin, FX's