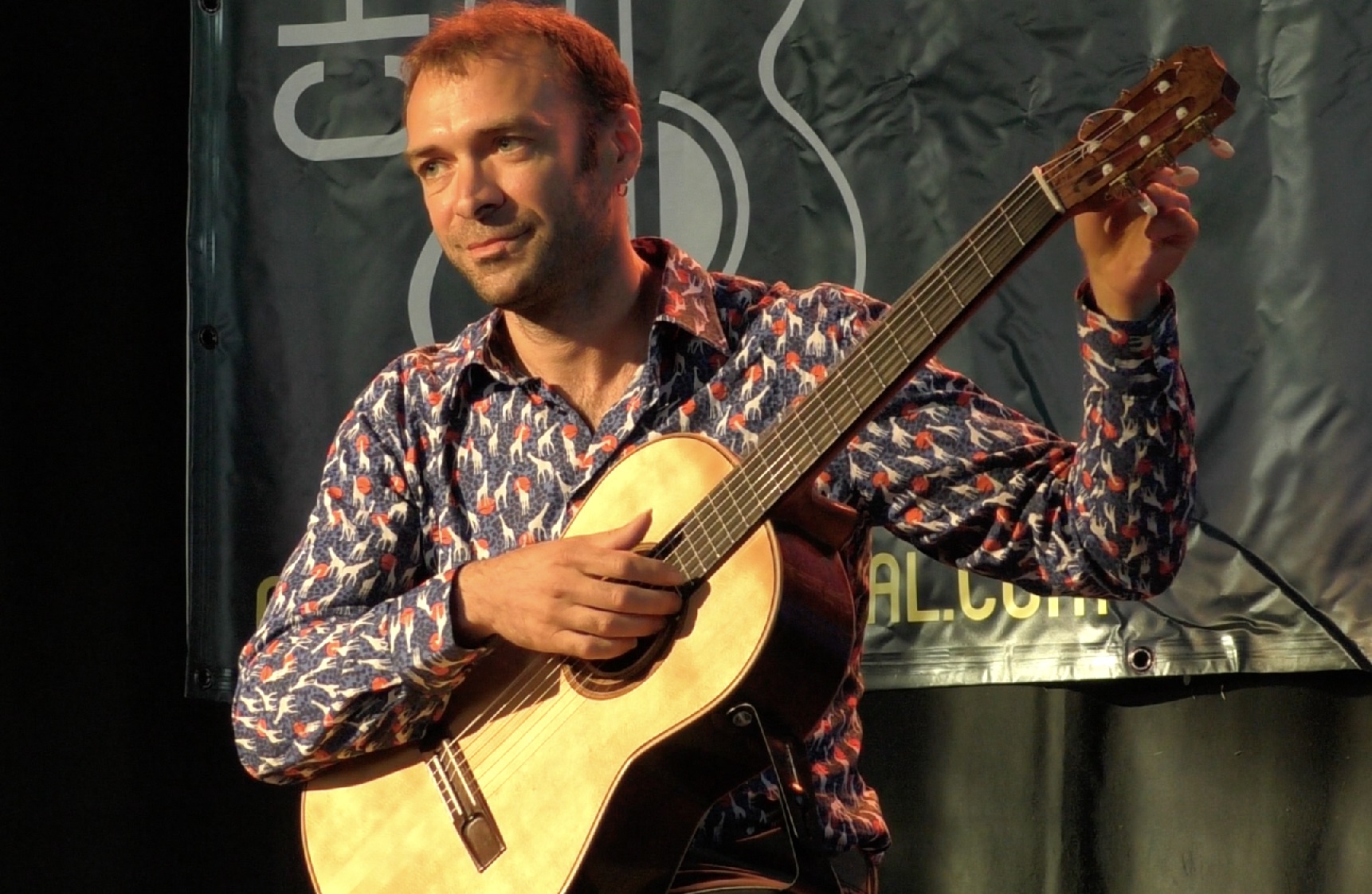 music
Orestis Kalampalikis Solo
Program:
Thursday 6 April | 21:00
Info / Ticket Reservations:
reservations required:
viva.gr
& ☏ 213 00 40 496
About
Orestis Kalambalikis presents works by Roland Dyens and Manos Hadjidakis, written or arranged for solo guitar, accompanied by his own compositions.
The globally influential French guitarist and composer Roland Dyens was Orestis' teacher at the Conservatoire Supérieur de Musique de Paris. Dyens' unique approach to the guitar as well as his ingenious compositions and arrangements combine elements from various musical idioms, opening up new avenues of expression for the instrument.
The arrangements of Manos Hadjidakis' songs by Orestis Kalampalikis are dedicated to Elena Papandreou, who performed them on the album "Paper Moon", released just last January. For the most part, these are songs for the theatre or cinema. Many of them were written for financial support purposes according to the composer himself, but they became big hits and stood the test of time, significantly influencing the later musical aesthetics of Greece.