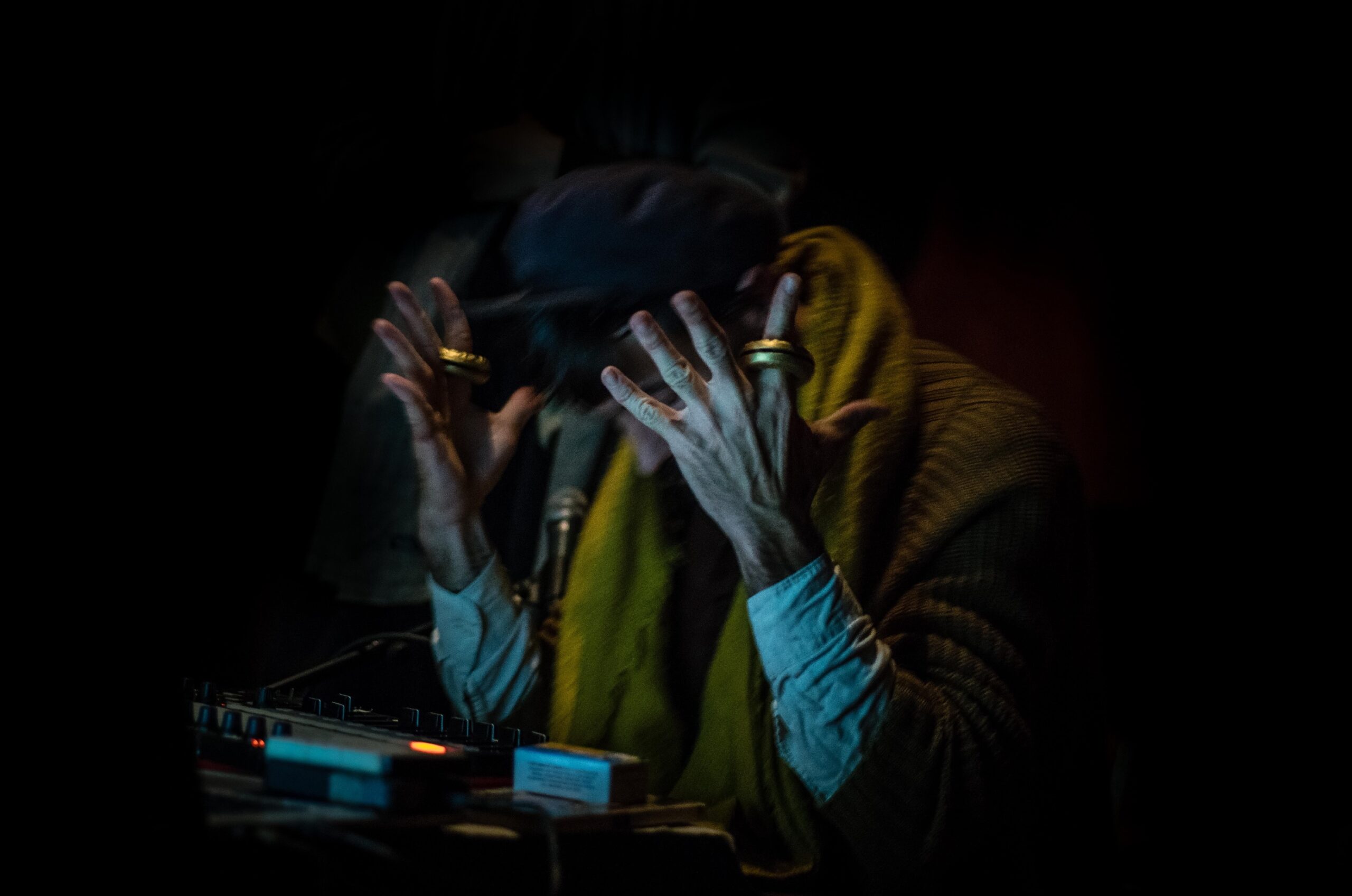 performance
"Live Cinéma" — Vincent Moon
Program:
Wednesday 24 May 2023 | 21:00
Info / Ticket Reservations:
About
Thanks to "Murailles Music", which plays a leading role in French experimental music, KET has the pleasure of hosting Vincent Moon during his research trip to Greece.
Vincent Moon is an independent french filmmaker and radical sound explorer. He was the main director of the Blogotheque's Take Away Shows, a web-based project recording field work music videos of indie rock related musicians as well as some notable mainstream artists. For the past ten years, Vincent Moon has been traveling around the globe with a camera in his backpack, documenting local folklores, sacred music, trance ceremonies and experimental music, for his label Collection Petites Planètes, always releasing the material (more than 1000 films so far) under open source licences on internet.
Vincent Moon's "live cinéma" is a performance improvising with live-edited images, music on stage and in the films screened, and a research towards new forms of ceremonies. Each performance is a unique combination of films and music, based on the recordings of his own Collection "Petites Planètes", partly in collaboration with writer and explorer Priscilla Telmon. All the performances are site-specific and sometimes involve local musicians and participants, leading to a new film being created on the spot every time.
These concert screenings are adapted each time to the place where they take place. They often host local musicians, resulting in a new film being created on the spot each time.
website > www.vincentmoon.com
music > www.petitesplanetes.bandcamp.com
Petites Planètes > www.petitesplanetes.earth/fr
Live Cinéma > www.vimeo.com/576375797
More info > www.muraillesmusic.com/en/artistes/vincent-moon-live-cinema