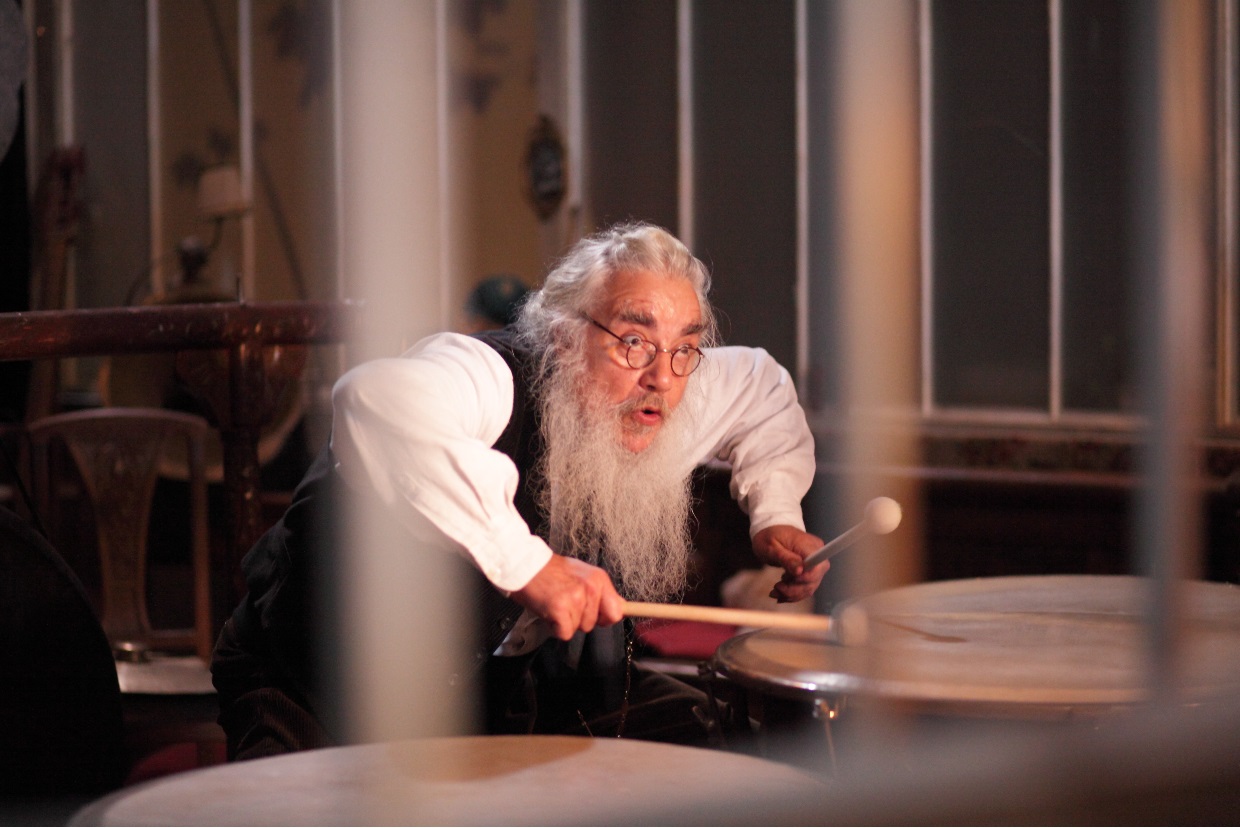 workshop
Musical Body | Jean-Jacques Lemêtre
Program:
Saturday/Sunday, 22 & 23/6, 10:00 - 16:00
Info / Ticket Reservations:
About
The workshop "Musical Body" is adressed to professional actors, dancers, performers, singers and musicians who want to experiment with the sound capabilities of their body.
The workshop is based on Jean-Jacques Lemêtre's great experience as an emblematic composer, musician and instrumentalist of "The Theater of the Sun" (Théâtre du Soleil) for many decades.
Both individual and collective exercises will be conducted leading to a process of musical elaboration. Through this process, each person of the group will explore his/her own language, not only through the voice but also through the body.
The students of the workshop will take advantage of the rhythmic, melodic and harmonic possibilities of the body, focusing on the steps, the shifts, the movements, the correlations, the breaths, the speed of speech and its signs.
Those who are musicians can bring a musical instrument with them. The workshop is designed for performers, actors, dancers, singers and musicians, and thus it will lead to the development of their dynamism and flexibility.
Jean-Jacques Lemêtre
Since 1979, Jean-Jacques Lemêtre has been the composer for France's internationally celebrated Théâtre du Soleil, collaborating with director Ariane Mnouchkine. He has been making music since he taught himself how to play a variety of instruments as a child, before undertaking comprehensive academic training at the Conservatoire de Paris.
A musician of starling diversity, Lemêtre has also performed with symphony orchestras, medieval music ensembles, Pierre Boulez and his Orchestre Intercontemporain, rock bands, and jazz groups. He has brought his music all around the world, from the Arctic, to Brazil, to Canada and most recently to Afghanistan.
Workshop info:
Saturday the 22nd & Sunday the 23rd of June 2019
Schedule for each day: 10:00 -16:00 (2 five hour lessons with an one hour break).
Applications: info@polychorosket.gr, 213.00.40.496 and 69.45.34.84.45
Fee for both days: 60€, 45€ (for the unemployed), limited number of participants.