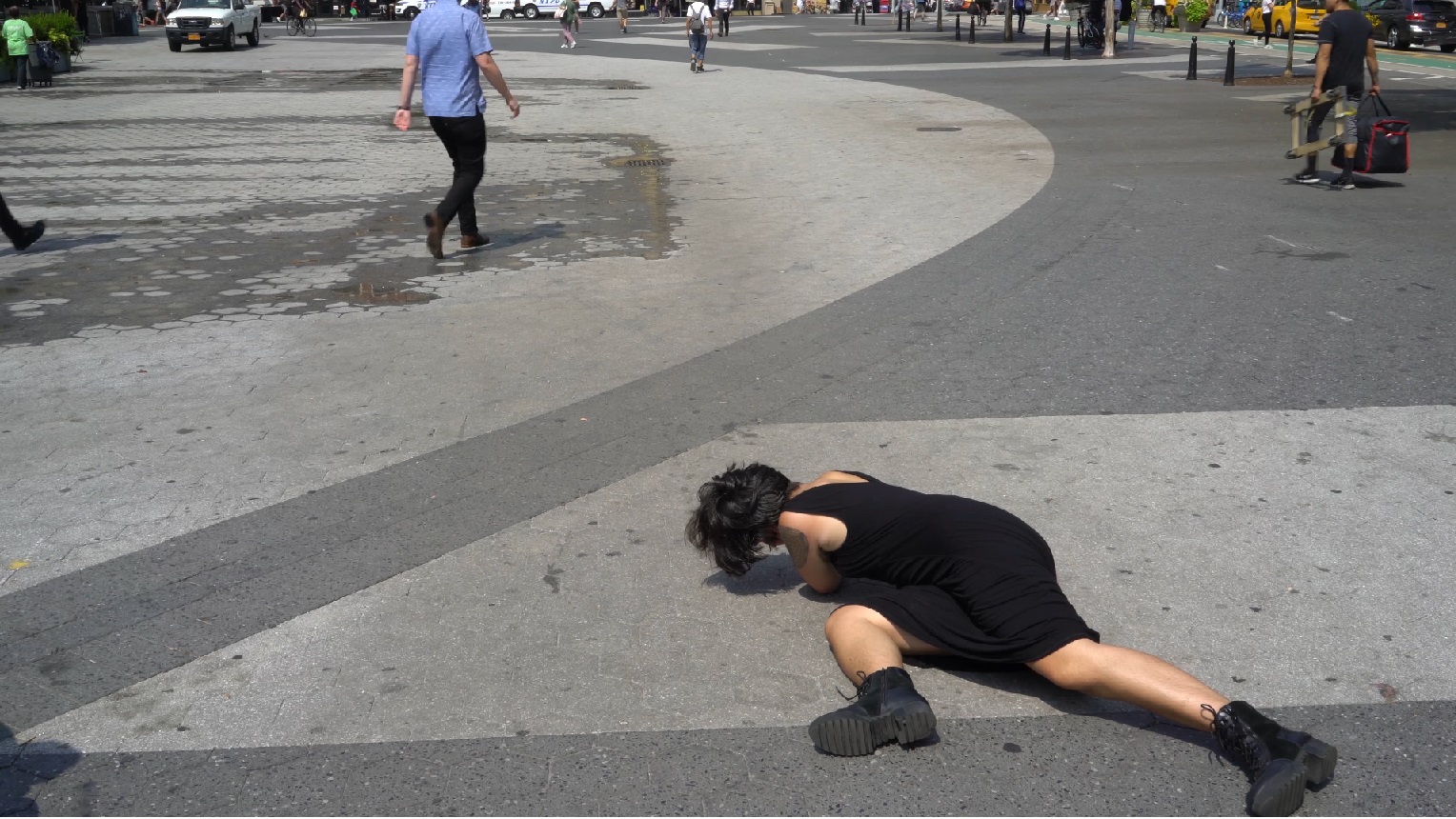 music/performance
Muyassar Kurdi | acte vide
Program:
Tuesday 1/10, 21:00
Info / Ticket Reservations:
About
American artist Muyassar Kurdi opens KET's new season with a film, sound and movement performance called Vast Geographies (part two). Before Muyassar there will be an imrovisational sound set by the duet acte vide.
Muyassar Kurdi
Muyassar Kurdi (b. 1989 in Chicago) is a New York City-based interdisciplinary artist. Her work encompasses sound art, extended vocal technique, performance art, movement, analog photography and film. She has toured extensively in the U.S. and throughout Europe. She currently focuses her attention to interweaving homemade electronic instruments into her vocal and dance performances, stirring a plethora of emotions from her audience members through vicious noise, ritualistic chants, and meditative movements. Performance highlights include: The Rubin Museum of Art, Issue Project Room, Cafe OTO, Chicago Cultural Center, Center for Contemporary Art Laznia, Bond Chapel, Fridman Gallery, University Galleries, Zaratan – Arte Contemporânea, and Judson Memorial Church as well as exhibitions and film screenings (solo and group works) at VIERTE WELT, Trieze Gallery, Knockdown Center, Queens Museum, Flux Factory, and Anthology Film Archives. Kurdi's 16mm dance film Travelling was an OFFICIAL SELECTION for the BLOW-UP International Arthouse Film Fest – Chicago in October 2018. Kurdi has collaborated with composers Yasuno Miyauchi, Ka Baird, Arrington de Dionyso, Daniel Carter, Tomomi Adachi, Diana Policarpo, Lucie Vitkova, Bradley Eros, Laraaji, Patrick Holmes, and Ben LaMar among others.
Additional info:
www.muyassarkurdi.bandcamp.com
acte vide
Acte vide is an open-ended duo project. It consists of a series of improvised sessions that happen spontaneously and at intermittent periods, and involve mainly piano and laptop, but extend to voice, percussion, and any found object in sight. Acte vide is also a constant circle of reactivity between two sound sources, two personalities, and two lives. We tend to move around a lot and have often spent long periods of time separated by considerable geographical distance. Our sessions are intimate and concentrated, and they are treated and documented as one-off performances, usually relying on very basic home recording set-ups, with virtually no editing.
Additional info: