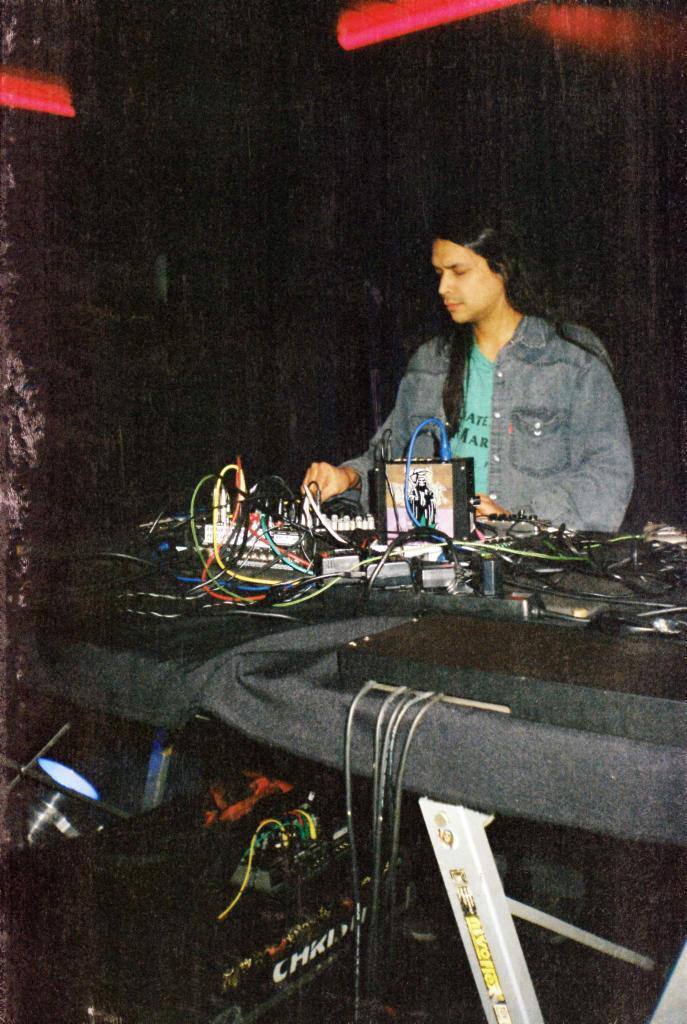 music
Orila presents: Bear Bones Lay Low (BE) / Lamina (BE) / Dimitra Kousteridou (GR)
Program:
Tuesday 17 January 2023 | 21:00
Info / Ticket Reservations:
reservations required:
viva.gr
& ☏ 213 00 40 496
About
The Athenian label Orila comes to KET for a night of low-key live performances: Ernesto González aka BBLL, together with the artist Lamina and the sound researcher Dimitra Kusteridou. Tune in, turn on and keep your feet on the ground!
Bear Bones Lay Low (Brussels, Belgium)
Shortly after leaving Venezuela to settle in Belgium, Ernesto González started creating psychedelic electronic sound under the BBLL moniker and has since been performing and releasing music around Europe and abroad. Dissonant abstractions, high-energy rhythmical workouts, bizarre melodic reveries and minimalist/maximalist drone practices all form part of the musical language that BBLL has developed for well over a decade, inviting to both solemn listening and ecstatic dancing, in a mental space where the archaic meets the futuristic, where the earthly meets the cosmic.
www.soundcloud.com/bearboneslaylow
www.orilarecords.bandcamp.com/album/ses-kondi
www.youtube.com/watch?v=XPX3lW3Fb2Q&ab_channel=RedLightRadio
Lamina (Brussels, Belgium)
Lamina is the moniker of French artist Clarice Calvo-Pinsolle. In Basque mythology, it is a half-human, half-animal spirit that dwells in the forest. Essentially a nocturnal creature, it lives in caves and close to water sources and creeks. In the same way, Lamina's music is swampy and growling, a living and ever-evolving imaginary ecosystem. Textures, effects and field-recordings blend together in a simple manner creating these personal landscapes. Her first album "Amalur" was released in 2021 on Complex Holiday and her latest work "Les Lignées" was published on Mus Joutra.
Dimitra Kousteridou (Athens, Greece)
Dimitra Kousteridou is composer, researcher and sound artist, currently lives and works in Athens. Her work is driven by a desire to invent a language in composition that examines tactile and sound aspects within site-specific installations and performances, originating from improvisation. Through multidisciplinary forms that include ephemeral situations and fractures of objects, she creates a space for research while using the sound and natural attributes of materials in time. Recently working on improvised sound compositions with handmade instruments (interactive sound circuits). She has presented her research at conferences and festivals, solo and group exhibitions in Greece, Germany, the Netherlands, Portugal, Norway, Lebanon, Serbia, and the United Kingdom.