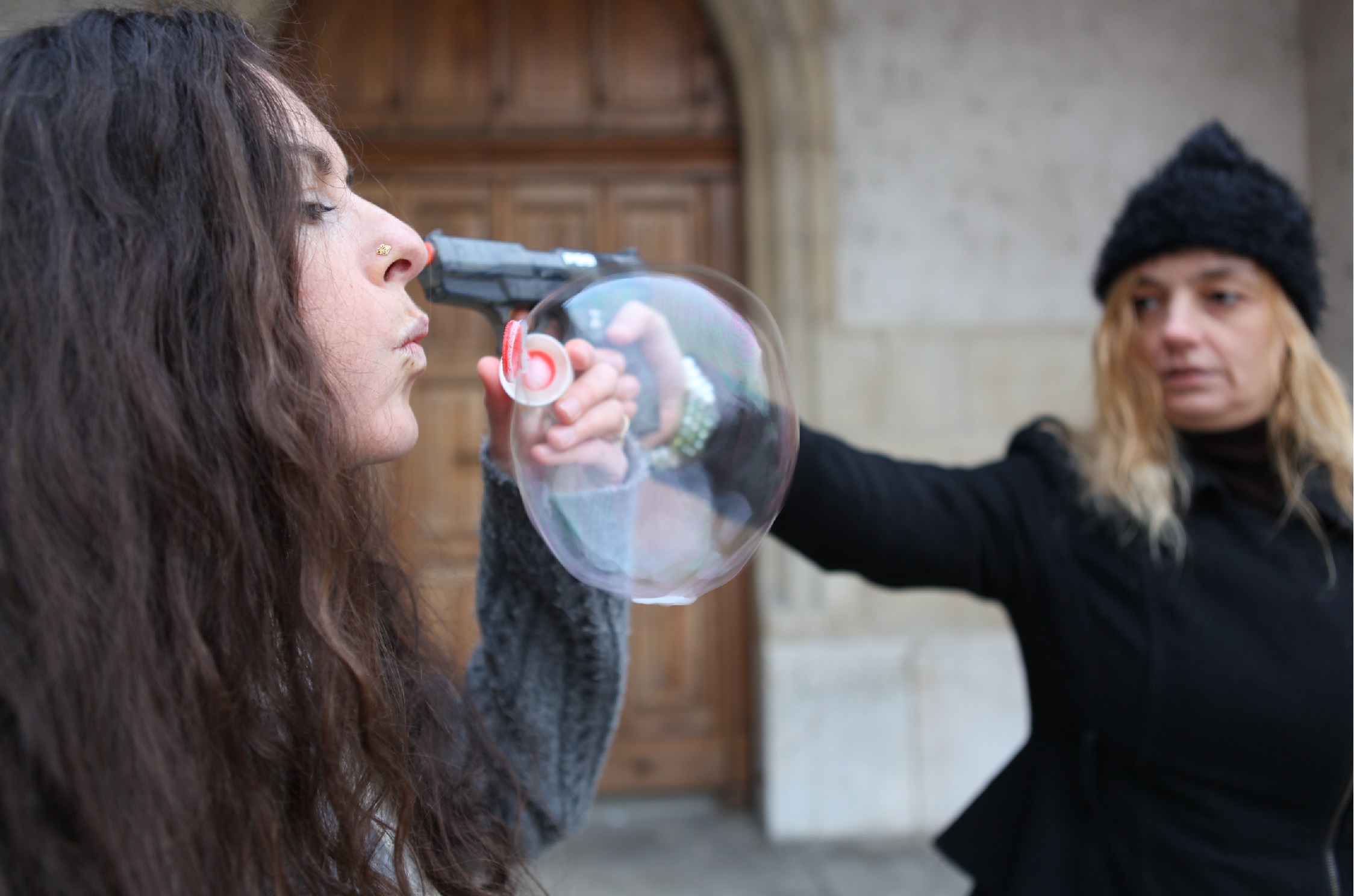 P.E.T.U.L.A. Bye Bye
Program:
Saturday/Sunday, 16, 17 & 24/3, 21:00
Contributors
Adaptation and stage directing:
Anna Lemonaki
Dramaturgy:
Myrto Procopiou
Artistic Collaboration:
Marion Duval
scenography:
Collectif GALTA & Samuel Schmidiger
Voice over:
Lena Kitsopoulou
production:
Cie Bleu en Haut Bleu en Bas
About
Anna Lemonaki presents at KET the performance P.E.T.U.L.A Bye Bye, a raw but also poetic performance of experimental self-healing. It is the official selection of Switzerland for the Francophone Week that takes place from the 19th to the 24th of March.
A woman stands, resolute, a pill in her hand. On the pill she is about to swallow, there are written six enigmatic letters: P.E.T.U.L.A. Or in other words: "Do not get into trouble, get up, join us at night, wash away your sins, Adiós". A weird way to finish with it all… In this breath taking and tragicomic monologue by Lena Kitsopoulou (2009) today's Greece holds the main role: depressive and revolting against itself.
The performance is in French with Greek supertitles.
Teaser: https://bit.ly/2E1hiHa
Ticket reservations: 213.00.40.496