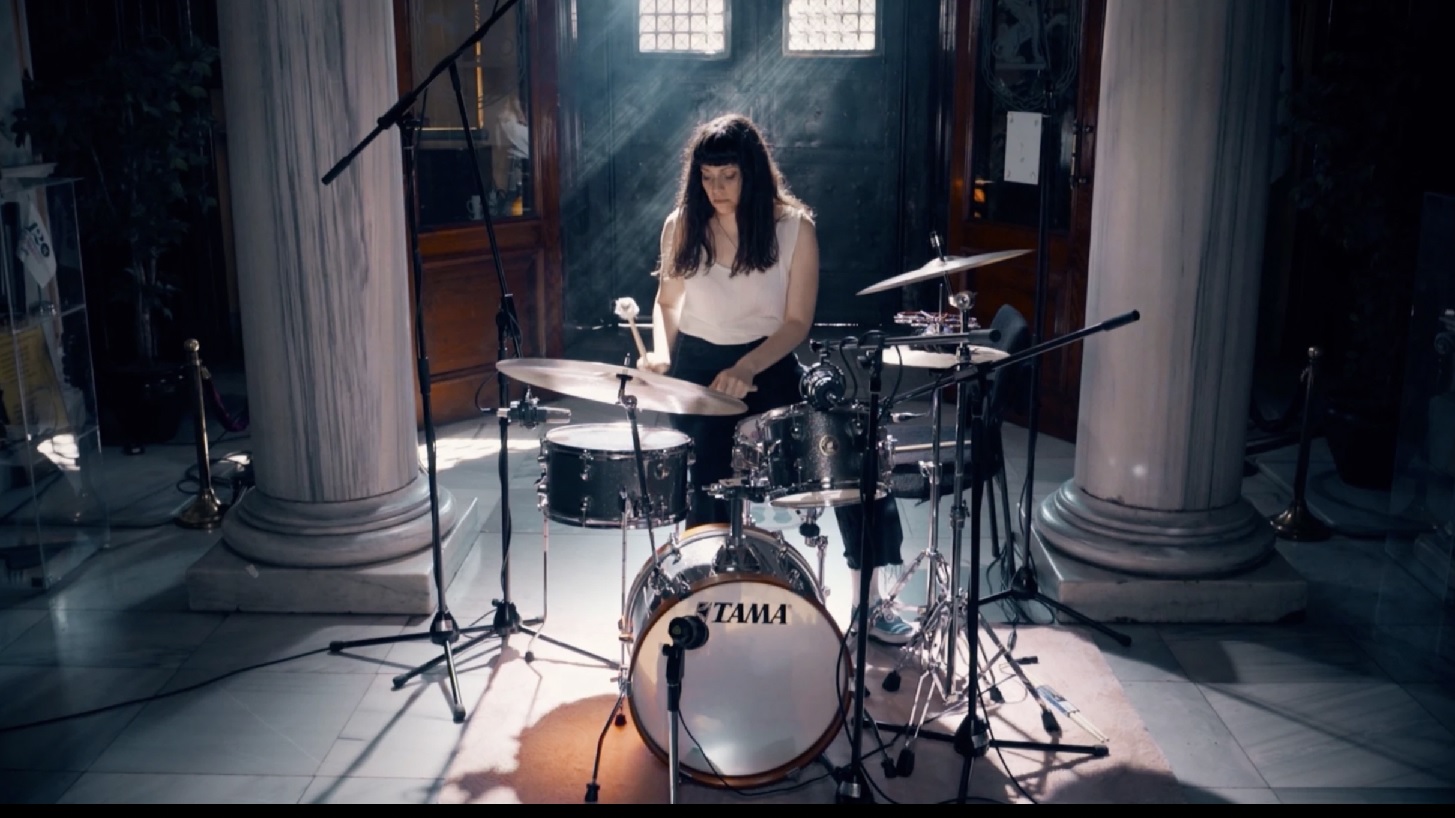 music
Danae Palaka – solo drum set
Program:
Tuesday 1 November 2022 | 21:00
Info / Ticket Reservations:
reservations required:
viva.gr
& ☏ 213 00 40 496
About
Drummer Danae Palaka presents a solo set consisting of sounds and rhythms developed on the drum kit. In combination with electronic sounds and various other percussion instruments, she forms a sound material that is based on already existing ideas but changes depending on the space and time of its presentation. A recorded version of this material will be released in 2023 on her first solo album.
Danae Palaka is a drummer and artist based in Istanbul. Born in Athens to a musical family partly descended from Istanbul, she moved there to explore the city's heritage and her own roots. She started playing piano at the age of 5, but later found her voice behind the drum-kit. Her energetic and dense drumming style is influenced by Eastern, Balkan and Afrobeat rhythms, British jazz and electronic music, while her interest in exploring the alternative qualities of the drum-kit leads her to new soundscapes and conceptual projects. For the past two years she has been doing her masters at Istanbul Technical University, researching on Turkish and Balkan rhythms, especially those measured in 9 beats. She has performed as a session musician and solo artist at festivals and venues such as ESNS (NL), Glimps Festival (BE), Zorlu PSM (TR), Rye Wax (UK), Saristra Festival (GR), Fengaros Festival (CY), AFOM Festival (TR), MCF (GR), Tiiiit! Festival (MK). In addition, Danae has composed music for film and theatre and teaches drums, piano and music theory.