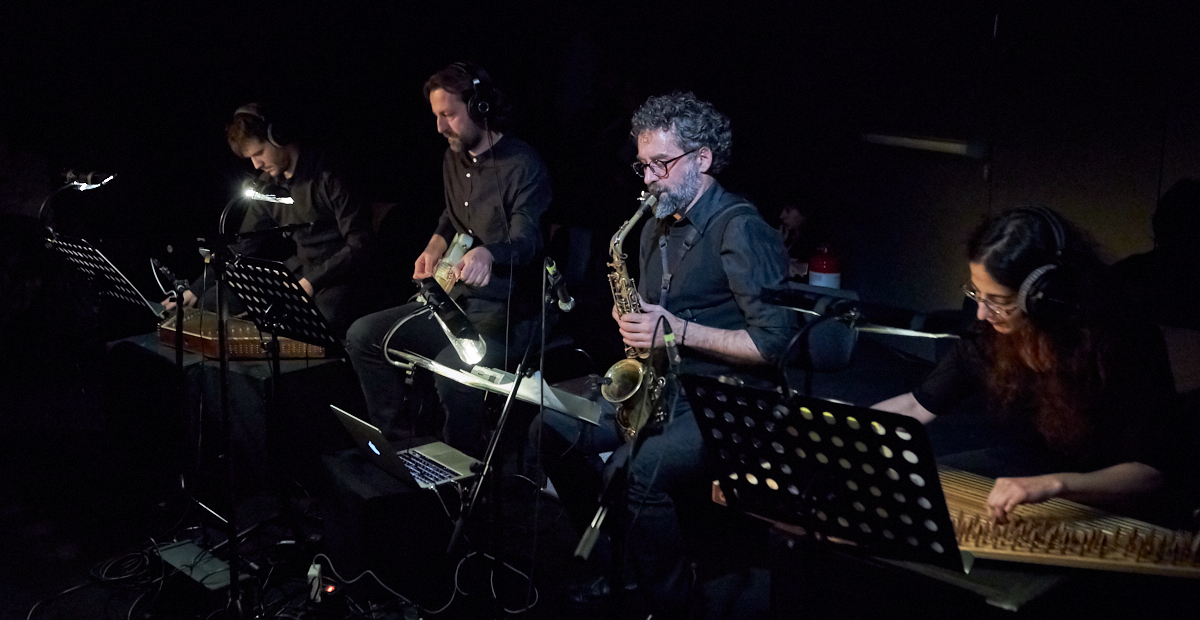 music
Paremvoles | ΤΕΤΤΤΙΞ
Program:
Wednesday 6/3, 21:00
Info / Ticket Reservations:
About
A concert with the title "Paremvoles" (interferences) by the group ΤΕΤΤΤΙΞ.
Program:
Louis Andriessen | ≪Workers Union≫ (1975)
Fausto Romitelli | ≪Trash TV Trance≫ (2002)
James Tenney | ≪Having Νever Written a Note for Percussion≫ (1971)
Peter Adriaansz | ≪Fraction≫ (2011)
+ group improvisations.
From ΤΕΤΤΤΙΞ the musicians that take part are:
Ana Chifu (flute), Guido de Flaviis (saxophone), Rea Pikiou (bassoon), Mislav Režić (guitar), Panagiotis Zervas (percussion/zither), Katerina Konstantourou (piano/qanun), Michalis Paraskakis (composition, voice), Nikos Galenianos (composition), Stamatis Pasopoulos (composition)
Photo by Yiannis Soulis.