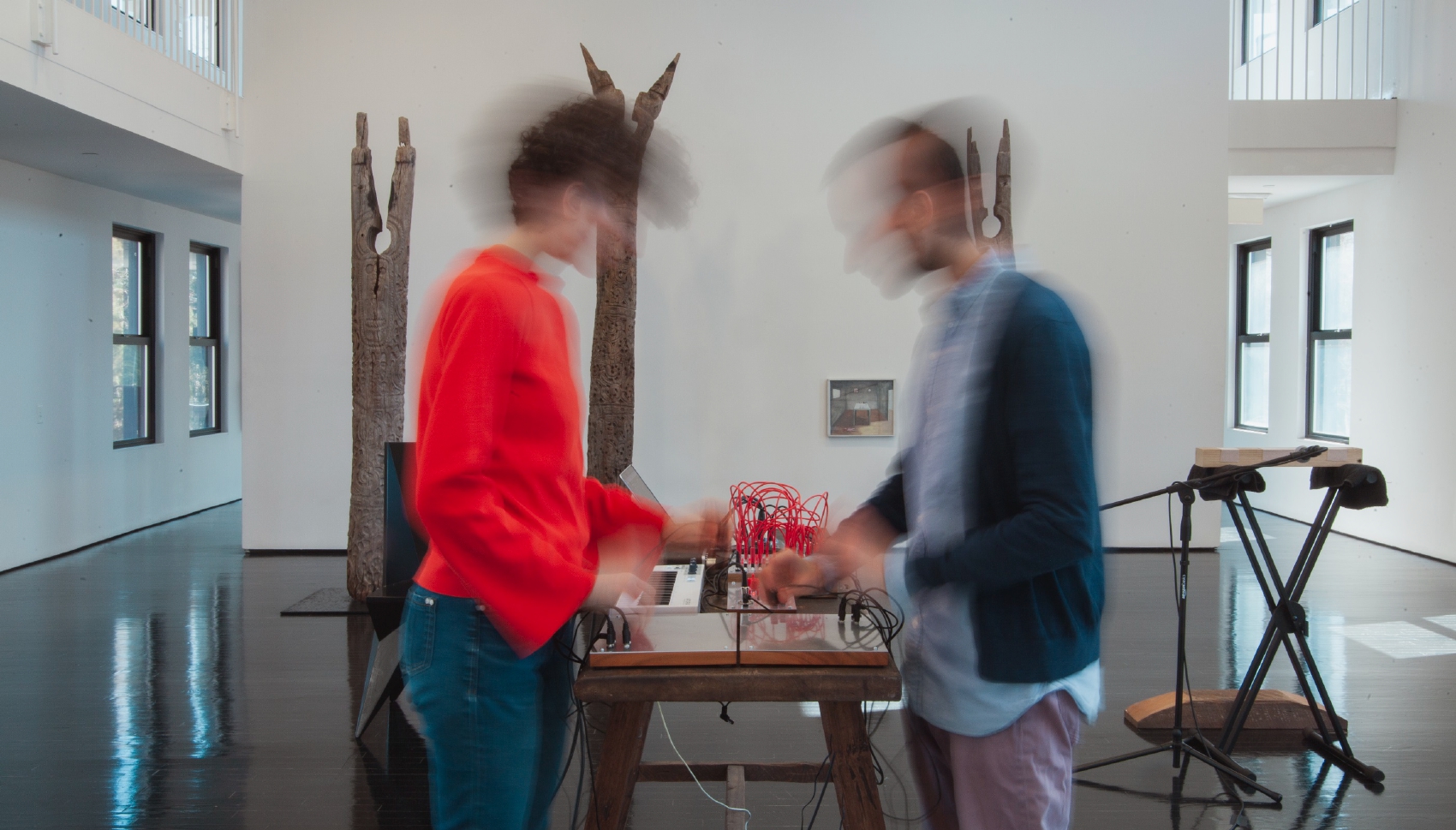 music
Passepartout Duo
Program:
Monday 31 October 2022 | 21:00
Info / Ticket Reservations:
reservations required:
viva.gr
& ☏ 213 00 40 496
About
Passepartout Duo is formed by pianist Nicoletta Favari (IT) and percussionist Christopher Salvito (US/IT). The duo's work investigates the way in which we listen to and connect with sound. Reassessing the tools they use to create their music, the group is continually developing a specialized and evolving ecosystem of handmade musical instruments that have ranged from analog electronic circuits and conventional percussion, to room-size textile installations and found objects.
Looking for ways of sustaining an independent musical career and shaping an international network of artists and musicians, the group has been on a nearly continuous world tour ever since they began collaborating in 2015, and their experiences traveling have heavily influenced their unconventional creative process.
At KET, the duo presents their latest release, the LP "Circo Pobre", based on Chromaplane, an electronic instrument they created last year.
passepartoutduo.com/circo-pobre