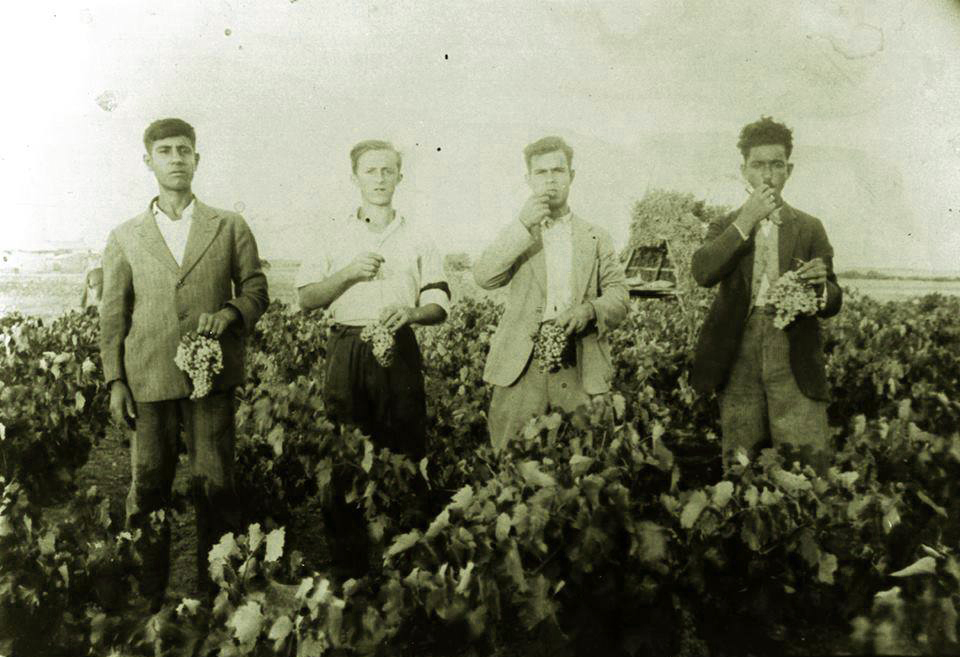 music
Rizà
Program:
Friday, June 3rd 2022 | 21:00
Info / Ticket Reservations:
limited seats/reservations required:
viva.gr
& ☏ 213 00 40 496
About
Rizà, the trio of Themistoklis Karpodinis, Costinho and Petros Lamprides, return to KET on Friday 3rd June, to present numbers from their self-titled debut album ("Rizà", Nov. 2019), along with selections from the folk tradition of Greece, originated mainly originated from the islands' regions and Asia Minor. For the first time, they will introduce electric instruments within their stage act.
The trio attempts a new approach of Greek traditional and folk music, with unadorned musical arrangements, all tuned in an acoustic mood – reflecting a range of musical references that reach the aesthetics of ECM and Mediterranean jazz; embracing field recordings and the principles of electronic music; looking upon the concept of evolution as an inherent element of tradition.
Rizà's distinctive sound is shaped by the voice of Karpodinis, both an actor in contemporary and classic plays and a folk singer, also known for singing Greek rebetika (as reflected on his solo release "Bootleggers" in 2019); piano and sound scenery by Costinho, a founding member of Night On Earth, Rebetators et al., improviser and theatrical composer, with collaborations with Greek folk songwriters/singers (Thanassis Papakonstantinou, Maria Kotti et al.); and double-bass by Lamprides, a long experienced musician in recordings and concerts of diverse music projects, mainly involving folk music and contemporary styles (Checkmate in 2 flats, Night On Earth, Johnie Thin Trio, Sofia Sarri, Athenian Mandolinata Nikolaos Lavdas etc.).
Rizà
Themistoklis Karpodinis – voice
Costis Zouliatis (Costinho) – piano, keyboards
Petros Lamprides – double-bass, pedals
Vasiliki Bogdanou – production
The album "Rizà" is available from the record label "apo" [από] in 12" vinyl and CD, in independent record stores and selected bookshops (Athens, Patra, Corfu, Thessaloniki, London). At the band's YouTube channel, one can find videos for six out of nine album tracks as well as a short live session from the studio.
https://rizaband.bandcamp.com/releases