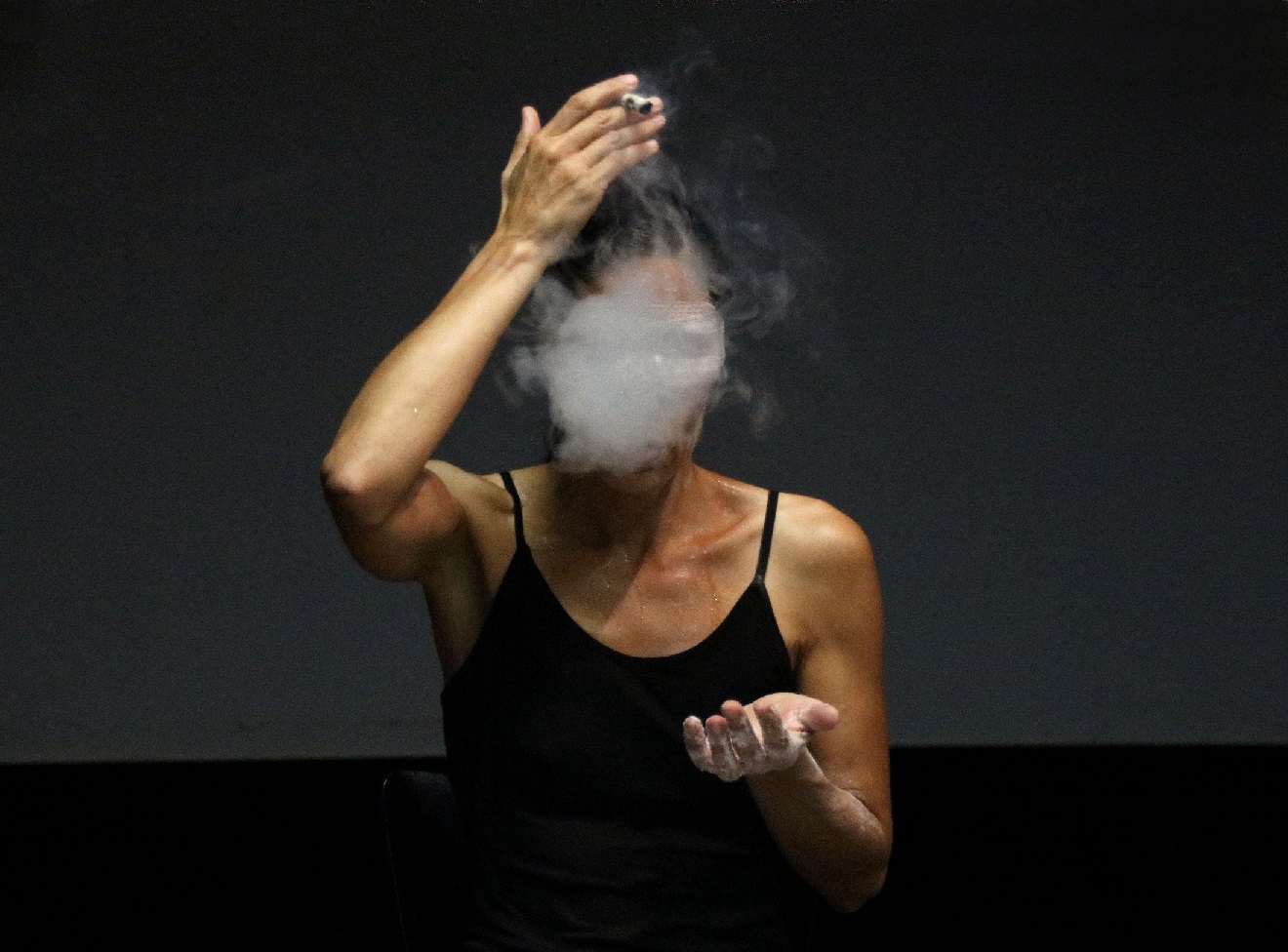 performance
Roi Vaara | Beate Linne
Program:
Thursday 14/2 | 21:00
Tickets:
8€, 5€ (students, over 65, unemployed)
About
The finnish artist Roi Vaara and the german artist Beate Linne visit KET for one special night and present their performances. In his performance "All Strings", Roi Vaara uses his brand new guitar, a Fender Stratocaster, in an unusual way, and in her performance "Inscription", Beate Linne explores the concepts of memory and time through an audiovisual project.
Roi Vaara
Roi Vaara (born 1953) is an internationally acclaimed pioneer of performance. Vaara studied at the University of Arts and Design in Helsinki during 1972–75 and at Jyväskylä University 1976–77. He has performed over 500 performances and his works have been presented in over 50 countries. He organized the biggest performance art festival in the world in 2001, the EXIT festival with its 300 artists from 34 countries. Vaara was awarded with Ars Fennica Award in 2005 and with Pro Finlandia honorary medal in 2010. Vaara is a member of the famous performance group Black Market International since 1988. He has lectured and held workshops in art colleges, universities and academies since 1989.
www.av-arkki.fi/en/artists/roi-vaara_en
Beate Linne
Beate Linne was born in 1967 in Germany. She studied Fine Art, Architecture, Pedagogy, as well as German Language and literature in University of Kassel and University of Hildesheim. As a visual artist I am working mainly in the field of performance art and installation. Beside my solo works, I have been collaborated with various artists. Like in the artist Duo Linne&Vaara, as guest with Black Market International, Bálint Sombathy and others. My academic studies range from Fine Art to Architecture, Pedagogy, as well as German Language and literature. I give workshops and have been active as a co-curator for Transart Communication 2015 (HU), the International Performance Art Festival Blow! (DE) and the International Live Art Festival OPEN 2019 (CN). My art works have been presented in galleries, museums and festivals in Europe, Asia and Latin America.
Photo by Nanxi Liu.