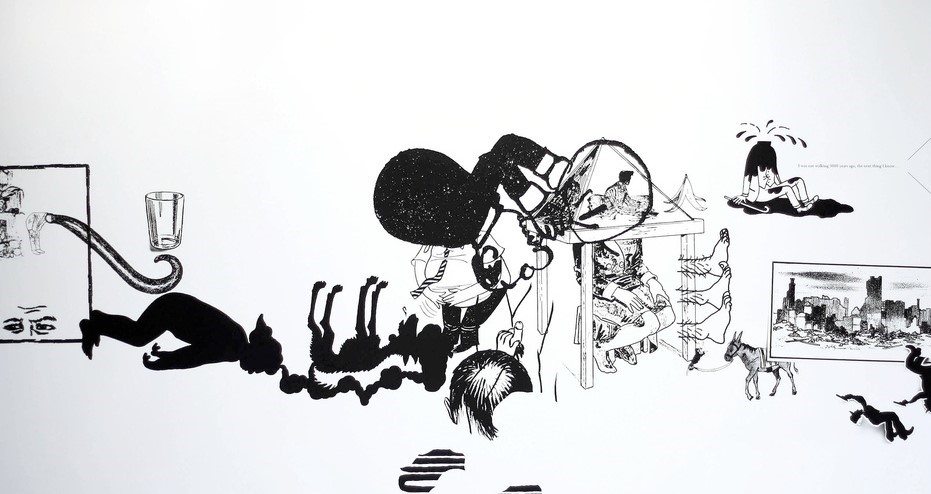 music
Shakeeb Abu Hamdan / Tasos Stamou
Program:
Monday 9 October 2023 | 21:00
Info / Ticket Reservations:
About
Two solo sets of experimental electronic sound and an improvisational collaboration, by Shakeeb Abu Hamdan and Tasos Stamos.
Shakeeb Abu Hamdan is an artist and musician based between Lebanon and France. He uses drums, collected metals, bells and cymbals which he augments and amplifies with surface transducers, microphones, pitch and modulation effects, cheap looping megaphones and other lo-tech electronics.
Tasos Stamou is an electroacoustic music composer and performer, alternative electronic music instrument maker, tutor and sound technologist. He has an eclectic body of recorded work, released by exploratory music labels (Discrepant, Moving Furniture, Lal Lal Lal, Linear Obsessional Recordings, Orila, Triple Bath, Kukuruku Recordings, Absurd, Coherent States). He has performed all over Europe and the US at festivals and venues for innovative sound (Incubate Festival, Cafe OTO, Supernormal Festival, BENT Festival, Cave 12 etc.). During a decade of sound performances and recordings, Tasos Stamou has developed a unique style of live electroacoustic music composition and he has collaborated with numerous improvisers and sound experimenters (Savina Yannatou, Steve Beresford, Anna Homler, Adam Bohman, Sharon Gal, Mike Cooper, Andrea Parkins, etc.). Although his music is inspired by different contemporary and traditional genres (free improvised music, musique concrète, noise & drone, folklore and ritual/tribal music) his main influence is personal states and experiences of the sonic environment.
Artwork by Shakeeb Abu Hamdan.