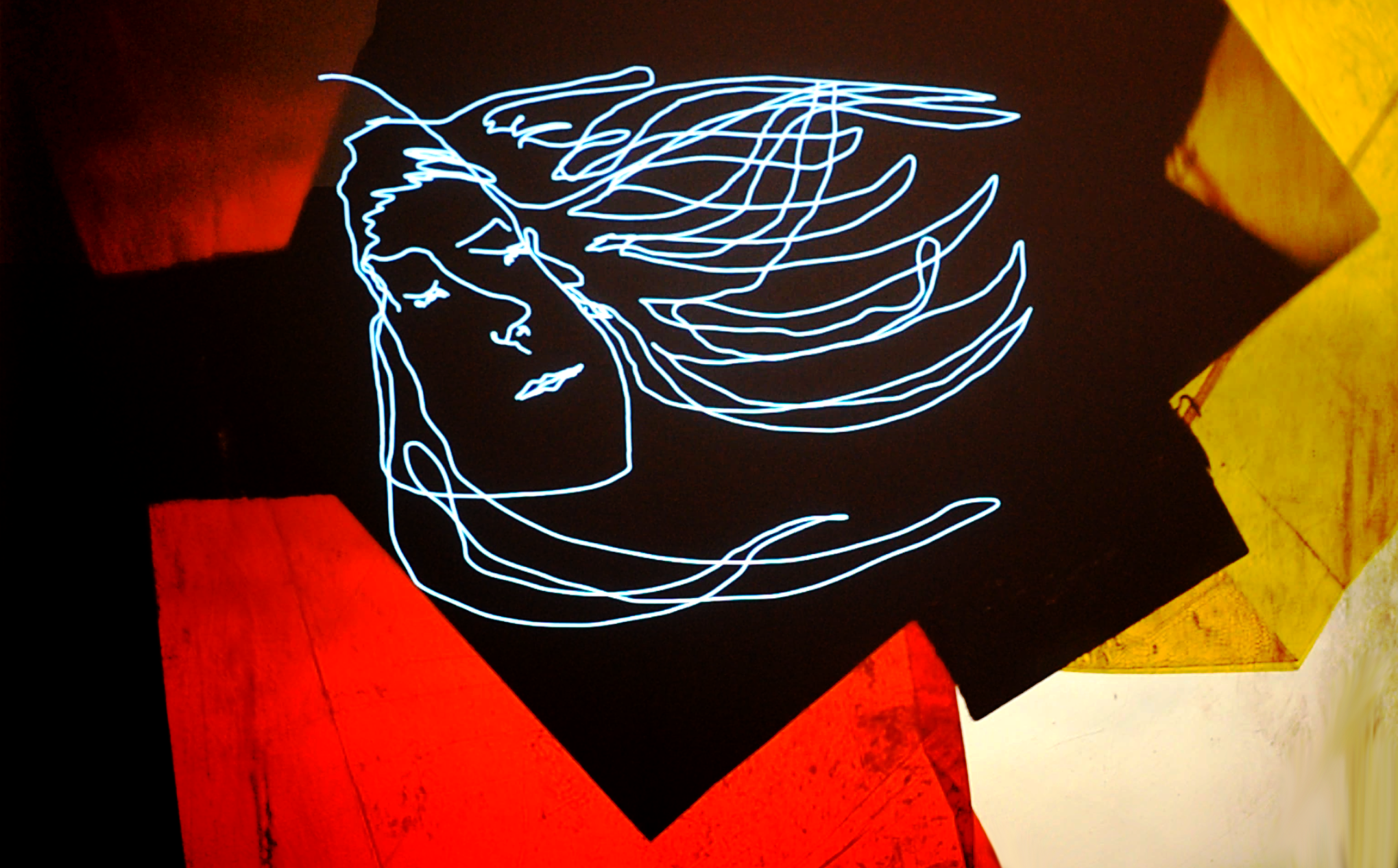 music
Sound of Color #1: Anastasakis, Eckroth, Hadfield, Manta
Program:
Tuesday 10 October 2023 | 21:00
Info / Ticket Reservations:
About
Once a month, Jannis Anastasakis (guitar, effects) invites musicians and visual artists to KET to create an in situ audiovisual project.
In the first "Sound of Color" of the year, he improvises with Rachel Eckroth (piano, rhodes, keyboards), John Hadfield (drums) and Natalia Manta (live visuals).
As a composer, drummer and percussionist, John Hadfield's dedication to music has taken him from his native Missouri to concert halls and clubs across the world. He has released four albums of his own compositions and has composed for many projects, including Heard By Others, a duo project with Lenny Pickett, Believers a trio with Brad Shepik and Sam Minaie, and For James a duo with Ron Blake. Hadfield also composed and performed in Apologue 2047, a multimedia performance art piece directed by Zhang Yimou which explored themes of the relationships of humans and technology.
Rachel Eckroth's career began as a composer and arranger in Las Vegas, arranging for local horn and string sections. While pursuing a piano performance degree at the University of Nevada, Las Vegas, Rachel penned numerous compositions for Jazz Ensemble and her own experimental nonet. Since earning a Master's degree from Rutgers University, Rachel has traveled the world as an artist, composer, and singer, involved in projects with various universities, and cowriting and/or arranging with Tia Fuller, Donny McCaslin, Tim Lefebvre and others. Her combination of jazz experimentation and pop feeling form the engine behind her own work as a leader/co-leader on nearly 20 albums, most recently "The Garden" on Rainy Days Records (2021) and a revered solo piano album titled "One" (2023).
Jannis Anastasakis was born in 1984. Today he is considered to be in a league of his own as a guitar player, improvisor and soundscape artist in Greece. His unique, in-depth approach of the guitar as an ambient sound generator, and the extended use of effects (he is also the builder and designer of the JAM pedals) and analog synths, results in a very personal sound and delivery, that sets him apart from all other players in his country. He is coming up with unique and fresh sounds that take the music from ambient to psychedelic and off limits to new territory. He has collaborated with great artists such as: Arve Henriksen, Eivind Aarset, Christian Fennesz, Gilad Atzmon, Thodoris Rellos, Savina Yannatou, Floros Floridis, Michalis Siganidis, Lena Platonos, Harris Lambrakis, Haig Yazdjian, Dionysis Savopoulos to name a few.
Natalia Manta is a visual artist living and working in Athens. She studied sculpture at the Athens School of Fine Arts (2011 – 2017), where she also completed her Master's in Fine Arts. Memory, time and myth are the three most predominant notions at the epicentre of her visual artistry. Her main intent lies with the creation of a symbolic body, where matter replaces speech creating its own narrative. Manta employs different materials such as metal, clay, light-sensitive chemicals and video projections. She co-operates and interacts with artists spanning the width of the disciplinary spectrum – visual, music, theatre or performance artists. Her work has been internationally exhibited in various solo and group exhibitions. In the period 2017- 2020 she taught sculpture at the Athens School of Fine Arts in Athens. Her works can be found in private collections. She has been awarded the Stavros Niarchos Foundation Artist Fellowship by ARTWORKS (2022).