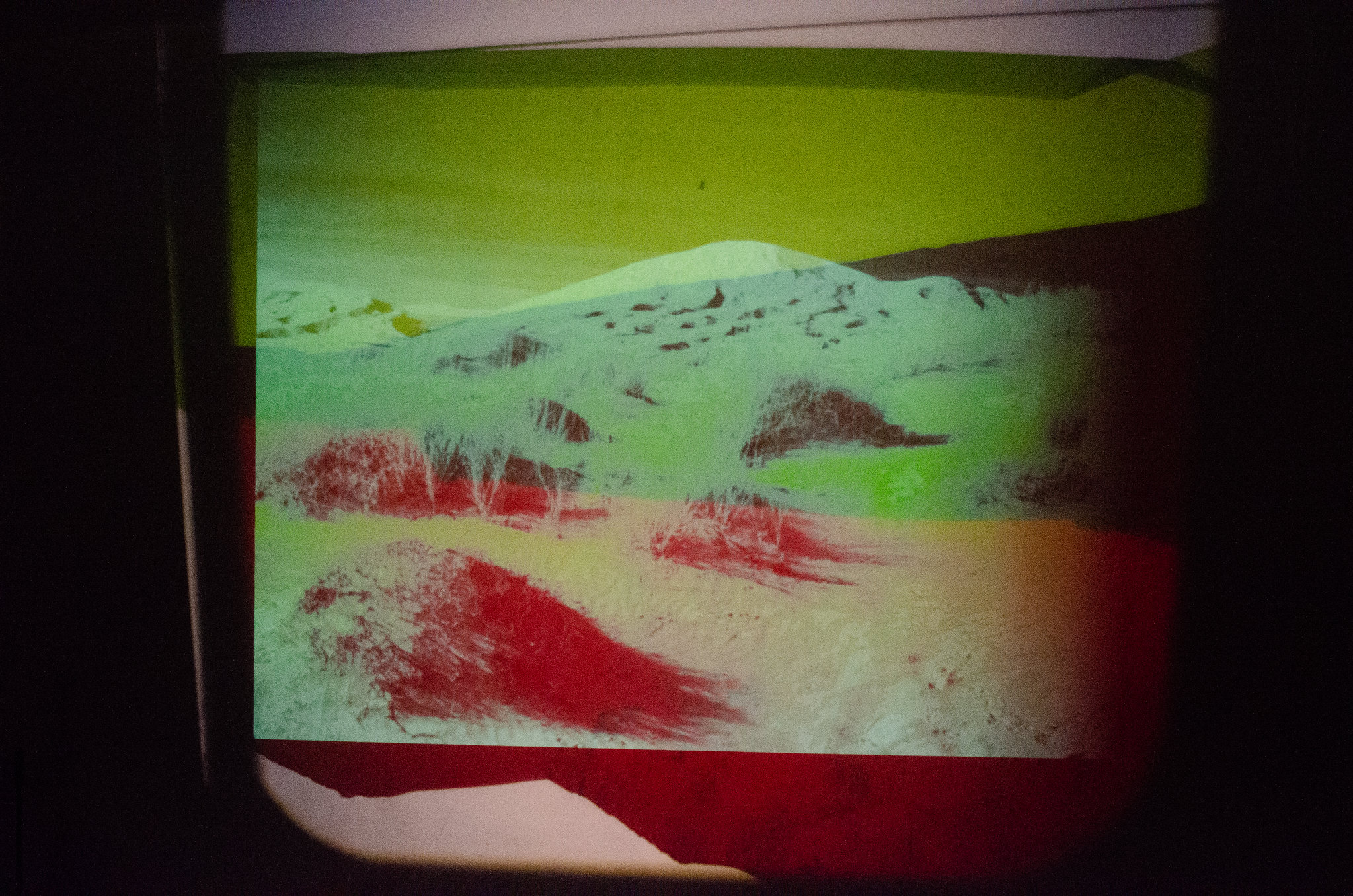 music
Sound of Color #4
Program:
Thursday, May 12th 2022 | 21:00
Info / Ticket Reservations:
limited seats/reservations required:
viva.gr
& ☏ 213 00 40 496
About
Once a month, Jannis Anastasakis (guitar, FX's) invites musicians and visual artists at KET to create together an in situ, audiovisual project.
In the fourth "Sound of Color" of the year, he improvises with Giorgos Kokkinaris (double bass), Katerina Konstantourou (piano) and Natalia Manda (live visuals).
Giorgos Kokkinaris has studied classical double bass, with teachers Seraina Seidou, Vassilis Papavasiliou and Vilene Karapetian. He collaborates with orchestras, chamber groups and gives recitals as a soloist. He is an active member of the avant-garde/free jazz/free improvisation scene in Athens. His aim is to explore the range of possibilities of the instrument and to promote it as a solo instrument through improvisation. He participates in duo and trio music groups together with artists from the fields of theatre, dance, visual arts and literature. He has consistently attended classes in classical repertoire with cellist Angelos Liakakis, and has attended seminars with Michael Wolf, Edicson Ruiz and Luis Cabrera. He teaches free improvisation seminars to study non-private music based on intuition, direct composition and collaboration with other arts. In 2018 he released his first solo album "Touch – 8 Improvised Stories" which was presented at KET.
Pianist Katerina Konstantourou received her diploma at the National Conservatory of Music with Igor Tarasansky and her Master's degree with Martyn van den Hoek at the Conservatory of Utrecht. In addition to her solo activity she performs with various chamber music ensembles. Her collaborations include Utrechts Blazers Ensemble, Nieuw Ensemble, Ensemble Looptail, Emanon Ensemble and also extend to the field of improvisational music and performances where music interweaves with dance and theatre. She is a founding member of TETTIX, a contemporary music and musical theatre ensemble that started in 2017. She has given concerts in Greece, the Netherlands, Belgium, Spain and England. In November 2016, she was awarded the Greek Theatre and Music Critics Association's award for new/emerging artist.
Natalia Manda was born in 1994 in Athens. She was admitted to the School of Fine Arts in the category "Talents", where she studied during the period 2011 – 2016. Entering the School in 2011, at the age of 17, she wins the second prize in a sculpture competition in Italy titled "Study of Public Space". She studied with professor George Lappas in the Second Sculpture Lab. She completed her studies and curated her undergraduate thesis under the supervision of Aphrodite Liti. Graduated with a Bachelors Degree of 9.5 (nine and five). She has participated in group exhibitions in Greece and abroad and made her first solo exhibition in October 2017 at the Kappatos Gallery in Athens.
Jannis Anastasakis is characterized for his special approach to the guitar, as a generator of original and atmospheric sounds, as well as for his in-depth involvement with effects and live-sampling technique (he is also the designer and manufacturer of JAM pedals). His music is a blend of ambient and psychedelia that balances between melody and noise, often pushing the "allowable" boundaries. He has collaborated with great musicians such as Arve Henriksen, Christian Fennesz, Eivind Aarset, Lena Platonos, Savina Yiannatou, Thodoris Rellos, Harris Lambrakis, Floros Floridis, Haig Yazdjian etc.