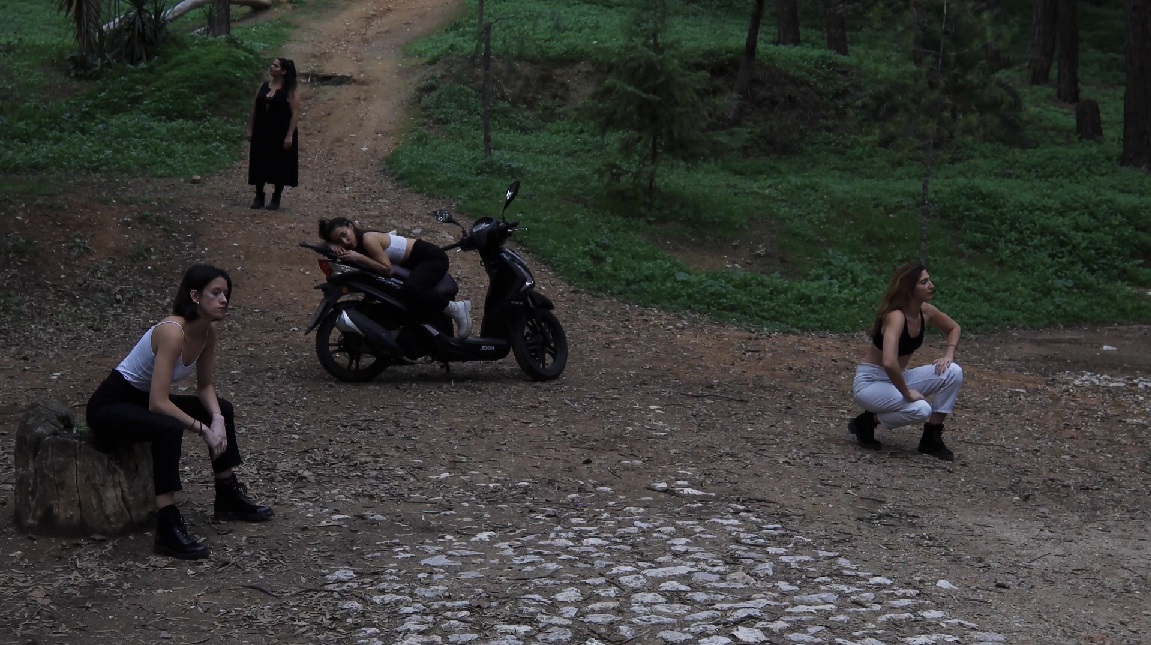 performance
"The sky has not fallen, yet"
Program:
Sunday 26 February 2023 | 13:00
Info / Ticket Reservations:
reservations required:
viva.gr
& ☏ 213 00 40 496
About
"The sky has not fallen, yet": multimedia research performance – Work in Progress
A group of women live in this place. A place in between. Inside the city but also outside of it. It exists between reality and fantasy, between dystopia and utopia.
The performance "The sky has not fallen, yet" is a work in progress and is part of the larger artistic research "Bodies of Chthulucene".
It is a multi-media kinetic performance that addresses the notion of femininity as space. The stages of the research project focus on the perceptual spaces that female bodies can create together, constructing ephemeral heterotopias. The performance combines video installation with live sound and movement composition.
The theoretical research is concerned with current contemporary social and material challenges and their relation to gender. Central to the exploration is a multi-species approach to ecolegalism based on Donna Haraway's concept of the Chthulucene, a concept that aims to create a new narrative for a more egalitarian interaction of species.
Concept/Research/Live Performance: Lydia Xourafi
Kinetic Research: Zoe Efstathiou
Video Making/Photography: Kanella Petropoulou
Video Performers: Ioanna Zerva, Anni Pasai, Efthymia Lianga, Evi Steliou, Zoe Efstathiou
Music/Live Performance: Saber Rider (Aliki Leftherioti)
Video Installation: Evi Steliou
Academic research supervisor: Maria Konomi
Duration: 20′