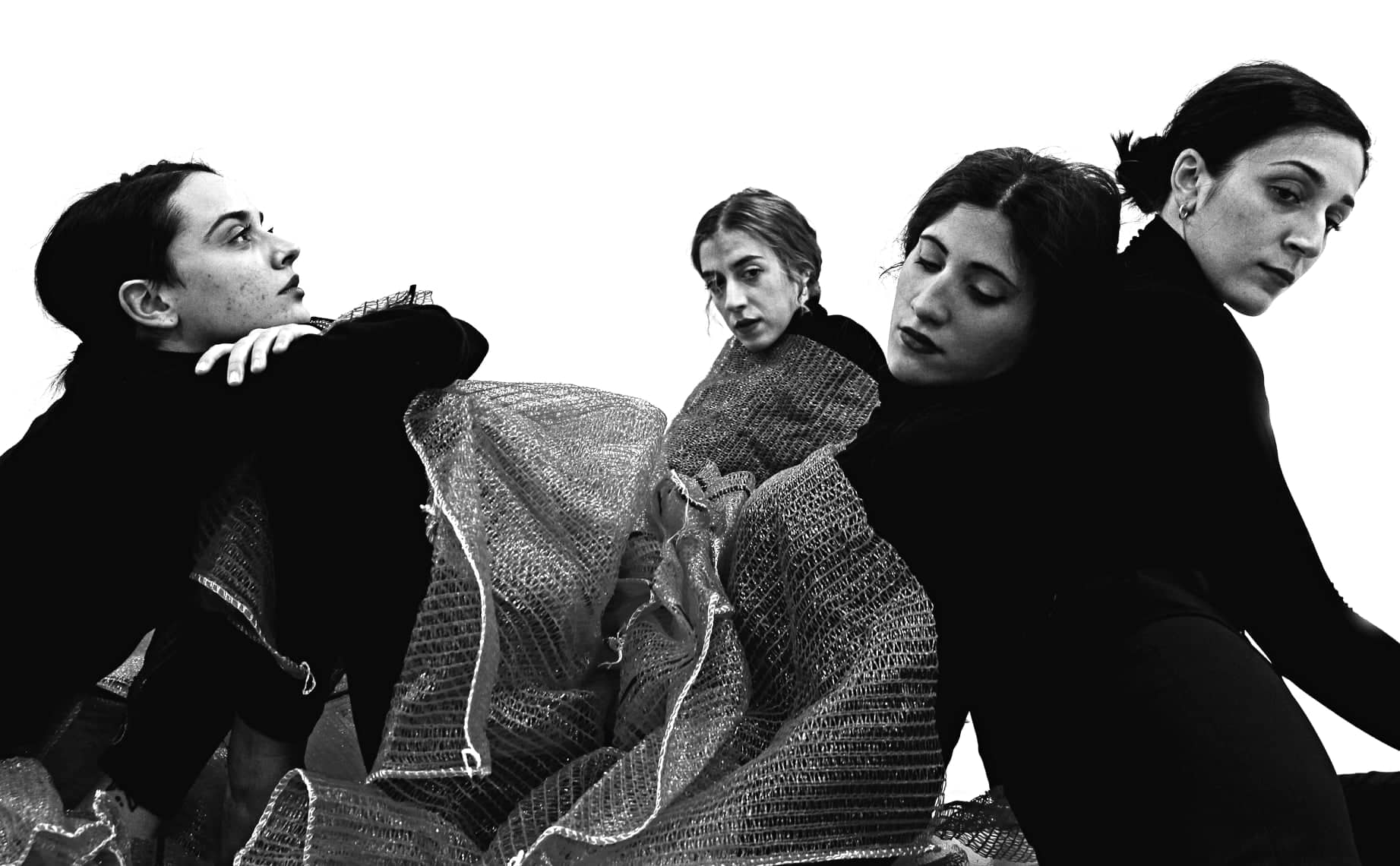 performance
Us,Joints | from the Trial& group
Program:
Saturday/Sunday, 2, 3, 9 & 10/11, 21:00
Contributors
Idea - Artistic Research - Dramaturgy - Kinesiology:
Trial& Group
Art Direction:
Christos G. Kritikos
Performers:
Marianna Karavida, Lydia Xourafi, Angeliki Petraki, Athina Stavropoulou
Video - Photos:
Panos Vassilopoulos, Christos Fousekis
Produced by:
Urban Dance Society
About
The interdisciplinary group Trial& presents the performance "Us,Joints" at KET.
The act explores the ways in which the body delimits itself within a system of predetermined functions, either because of infrastructural boundaries or within normalities. Central to the discussion was the concept of 'production' as an end in itself and its convenient execution within non-places.
A system of subjects are jointed in a chain of repetitive actions, an endless manifestation of seemingly productive actions. Dance motifs compose a dystopian atmosphere where the linearity of time is transformed into an endless cycle where production and consumption of bodies and relationships constantly alternate.
During the act, bodies move, discover their predetermined boundaries, are manipulated, collapse, and rebuild themselves on a (re)production line.
The choreographic material comes from investigating the movement of humans and animals within structures of predetermined functions, as well as from kinetic experiments with different materials.