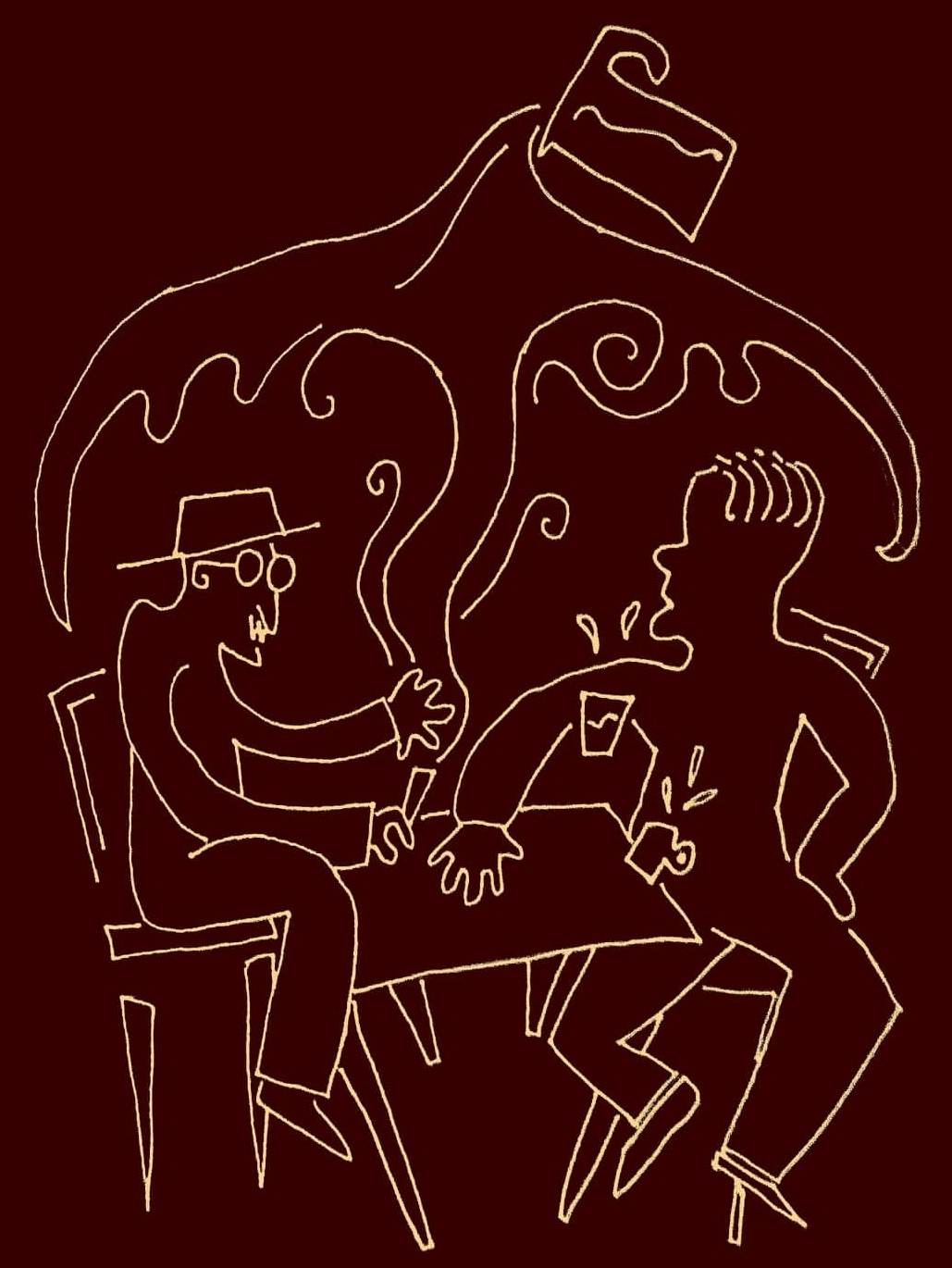 music
Vassilaraps — "Dialogues with Emrah"
Program:
Friday 4 November 2022 | 21:00
Info / Ticket Reservations:
reservations required:
viva.gr
& ☏ 213 00 40 496
About
Guitarists Yannis Arapis and Themis Vassiliou present the work "Dialogues with Emrah" (op.55, SK 43, 1948), by the Greek composer of Ethiopian origin, Vassilaraps.
Vassilaraps, "Dialogues with Emrah" (op.55, SK 43), 1948
"A main characteristic of the great Greek composer Vassilaraps was his travels and the friends he met during them. Among his works, the work "Dialogues with Emrah" stands out, which shows us the composer's impressions of Istanbul through his friend Emrah Bahçeli1. In this work of the composer's early period, five pieces are enclosed in an antithetical and dialectical form between the two guitars, sometimes with tensions and disagreements, sometimes with frozen habits and scattered harmonics, which compose a poignant sound canvas. This is undoubtedly a great new addition to the composer's repertoire". – Sergei Kapiliev, Moscow, 15/9/22
Dialogues with Emrah, op.55, SK 43 (1948), work for 2 guitars
Coffee in front of the spice shop
Strong disagreements
Emrah is distracted by Meral's presence
Evening confessions
Farewell in front of the house
You can read more about Arapis and Vassiliou's approach to Vassilaraps here: www.polychorosket.gr/events/vasilaraps22
1 Emrah Bahçeli (1911 – 1984) was one of the most important architects of the first half of the 20th century. Having a great love for sound and music, he worked extensively on room acoustics and building acoustics, giving many innovative ideas and applications to modern concert halls.